The 63rd New Mexico Water Conference held at Las Cruces Convention Center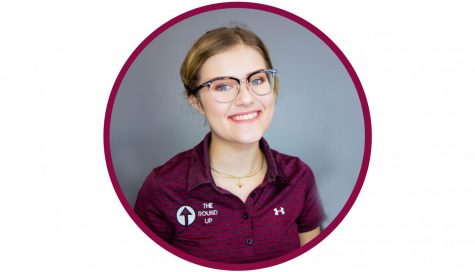 More stories from Jensen Stell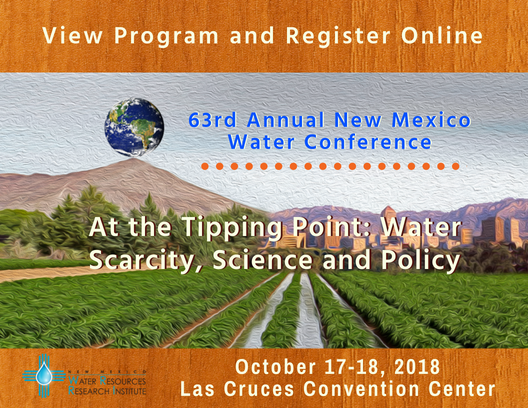 The New Mexico Water Resources Research Institute hosted the 63rd annual New Mexico Water Conference at the Las Cruces Convention Center Wednesday.
Based on New Mexico State University's campus, NMWRRI was established in 1963 by the New Mexico legislature.
NMWRRI focuses on the alleviation of issues surrounding water in New Mexico, as well as trying to ensure an ample supply of water for future generations. Many professionals in this field gathered Wednesday to collaborate and share research and projects that are being conducted and worked on all around the state.
The list of speakers is an impressive one, spanning 33 professionals from across New Mexico working to better the state's water issues.
From water scarcity to irrigation concepts in agricultural areas to simply drinking it, water plays a huge role in the lives of New Mexicans.
One of the most successful projects mentioned at the conference was the cleanup of a jet fuel leak at Kirtland Air Force Base in Albuquerque, New Mexico.
Speaking on the manner was Kathryn Lynnes, senior remediation program manager with the Office of The Deputy Assistant Secretary of the Air Force for Environment, Safety and Infrastructure Headquarters of the U.S. Air Force.
Lynnes explained that a plume of ethylene dibromide—a compound often found in aviation gas—is contaminating Albuquerque's ground water. Kirtland AFB was built in Albuquerque in 1942. The base stopped using this specific type of gas in 1975, signifying that this leak happened prior to that year.
"I've been doing this for 34 years and I've never seen a leak like this," Lynnes said at the conference.
The leak has spread far beyond Kirtland AFB, and Lynnes and her team have set up several extraction wells along the plume for the cleanup project, she said.
Lynnes said the leak was a slow one, not caused by a huge accident. Instead, vacuum tubes used to transport fuel would leak whatever residue was left inside them at the end of the day.
Lynnes related the process to "a straw when you're done drinking; if you took that straw and held it over a napkin, whatever coated that straw would come out."
In an effort to cleanse the groundwater of the plume, a new groundwater treatment system was built and operates on base.
Lynnes described the treatment system as a "giant Brita filter on steroids."
Through its sand and charcoal filter systems, the treatment plant has pumped and cleansed approximately 5000 gallons of water since the first half of 2017, Lynnes said.
Since water is such a scarcity in the Southwest, it's incredibly important to keep water clean and available for further generations.
With events like the New Mexico Water Conference, experts can continue to better New Mexico and provide plenty of clean water for future generations.
About the Writer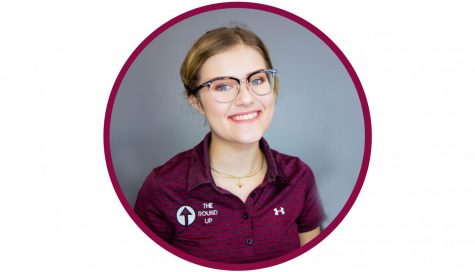 Jensen Stell, Staff Writer
Jensen Stell is a second-year staff writer for The Round Up. She began as a staff writer her freshman year at NMSU. She focuses her reporting on the arts...