Early voting begins at NMSU in attempt to encourage young voters to vote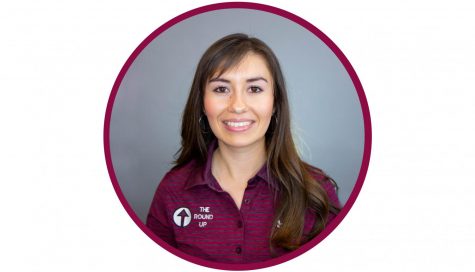 More stories from Leah Romero
New Mexico State University is hosting its first early voting center this year and the Associated Students of NMSU held an event Tuesday to kick off its opening.
NMSU has had a voting convenience center in Corbett Center Student Union on election days since 2010, according to William Bradford, director of governmental affairs for ASNMSU. This year, there will also be an early voting center as well as on Election Day, Nov. 6.
Emerson Morrow, president of ASNMSU, said when he was elected, he contacted the Dona Ana County Clerk's Office about adding an early voting center on campus and that they were able to "make it happen."
"I saw so many students vote on Election Day in 2016, but I couldn't help think that more would vote if they had more than one day to vote on campus," Morrow said. "It is an awesome example of local elected officials listening to the opinions and concerns of young people and then working to do something about it."
Bradford said the voting center first opened Oct. 20 in the Otero Room, but ASNMSU held their voting event Tuesday, the first weekday the center was open. They provided food for people after they filled out their ballot.
Bradford said Saturday, about 130 people cast their votes, and over 200 people voted Tuesday. He said ASNMSU is hoping to see about 1,500 people vote at Corbett Center now through Election Day.
Voting numbers have grown steadily since 2010, with 246 people voting at Corbett Center in the midterm election and 692 people in the 2015 election. General elections have seen more than double those numbers, with 1,392 people voting in 2012 and 1,444 voting in 2016. Bradford said ASNMSU is hoping for numbers closer to those of general election years this midterm because of the extended voting opportunities.
"I definitely think the long-term goal for ASNMSU is just to really instill a voting culture on campus," Mathew Madrid, assistant director of governmental affairs, said.
Daniel Salinas, a sophomore at NMSU, said Tuesday was his first time voting. He said he liked the accessibility of Corbett Center and thinks it will lead to more students voting.
"I think it's really highly important for young voters to get out there and actually voice their opinions, because after all, it is us who will inherit what's to come next," Salinas said.
Alan Lambeth, a staff member with the NMSU Information and Communication Technologies department, said he liked the voting center and thought it was great for students. He said he thought voting was "one of our most important freedoms."
Bradford said the plan is to continue having an early voting center in the coming midterm, general and select local elections. According to the Dona Ana County Clerk's website, this midterm election involves seats for the U.S. Senate, House of Representatives, New Mexico Governor, Dona Ana County Commissioners and other state and local seats, as well as multiple General Obligation Bonds that will impact the university.
The polls will be open Tuesdays through Saturdays from 11 a.m. to 7 p.m. for the next two weeks, and from 7 a.m. to 7 p.m. on Nov. 6.
About the Writer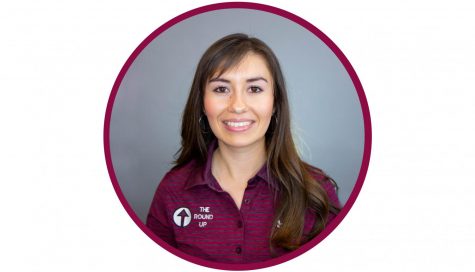 Leah Romero, News Editor
Leah Romero is a native Las Crucen entering her fourth year at NMSU where she is pursuing a bachelor's degree in Journalism and Media Studies along with...