Michelle Lujan Grisham places emphasis on New Mexico education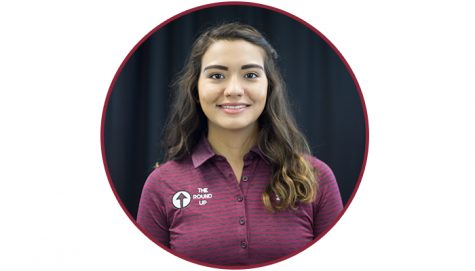 More stories from Cassidy Kuester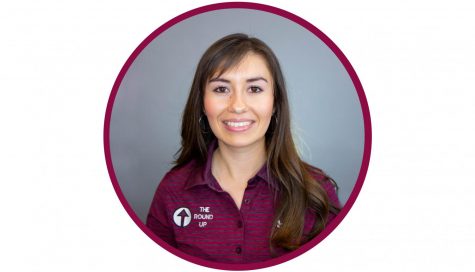 More stories from Leah Romero
Democratic gubernatorial candidate Michelle Lujan Grisham, a University of New Mexico alumna, highlighted the importance of early childhood education, which she said will in turn improve higher education in New Mexico in an exclusive interview with The Round Up.
Lujan Grisham has served as the U.S. Representative for New Mexico's 1st Congressional District since 2013. The area encompasses most of the northern counties in the state including Bernalillo County.
Throughout her campaign, Lujan Grisham has made education one of her top priorities. She said the state is one of the last to embrace universal preschool to kindergarten education, and that the earlier children enter public education, the better they perform throughout their public school careers.
"We know that if you want significant support in your higher ed., you've got to have the kind of collaboration and effective outcomes in your K-12," Lujan Grisham said. "And the reality is part of our K-12 problem occurs because we don't have universal pre-K."
Lujan Grisham also said there needs to be more support for students who are not ready or do not choose to go to college. She said there are over 9,000 jobs in the mid-tech field that are unfilled because people are not trained for them and apprenticeship positions are not available to them. According to Lujan Grisham, it all starts by having the vision in the Governor's office to accomplish those goals.
"We've got a really robust, comprehensive educational reform platform that is really making sure that we meet the educational demands of our students," Lujan Grisham said. "When you have over a billion dollars taken out of public schools over the last eight years, you need no more explanation about why we are having such trouble."
As governor, Lujan Grisham said she plans to immediately look at the right measures that will bring education out of its slump. She said she intends to make the right investments in order to bring more money flowing through classrooms to create an environment that will ensure that teachers are able to teach. Lujan Grisham emphasized that the state must support its teachers so the students have a chance to succeed.
"The job of a governor, among many, many things, is to be an effective champion for students and their families and the faculty at our universities," Lujan Grisham said. "And you do that by understanding that they have an academic mission and that you want them to have the tools and the resources and the support for them to do that work as independently as possible."
She said she did not think former New Mexican governors have understood that point, but said she takes it very seriously.
The congresswoman said she was invested in the young people of the state and highlighted a plan to get them into the economic ecosystem and boomerang New Mexico back from its deficits. She underscored that the 18-24 age demographic can aid in the state's efforts to rise from the shortfalls that have plagued New Mexico in the past.
"I have a record that shows that I care about young people and students," Lujan Grisham said. "I supported doing everything we can to minimize school student loan debt by forgiving it or refinancing it."
Lujan Grisham stated that her opponent, Republican gubernatorial candidate Steve Pearce, supported making the system more predatory towards students and related him to Betsy DeVos, the current United States Secretary of Education under the Trump Administration. DeVos has been repeatedly criticized for lacking the credentials to head the branch, lessened protections for students and has called for the dissolvement of the Education Department.
These issues that are instrumental in young people's lives, according to Lujan Grisham, are being rejected by her opponent. She promised to address the problems if she reaches Santa Fe.
Lujan Grisham said she was impressed with students she has met at New Mexico State University because they recognized her at the NMSU vs. Liberty football game, and had many questions for her.
"I was incredibly impressed that they knew I was a congresswoman. They wanted to talk about Kavanaugh and they wanted to talk about my plans as governor, from their student issues to the economy to raising their own families," Lujan Grisham said. "And it made me feel incredibly hopeful about the future of this country, when young people are fully aware and fully engaged."
Early voting in the General Election has begun in the Corbett Center Student Union and will continue Tuesday through Saturday from 11 a.m. to 7 p.m. The polls will be open on Election Day, Nov. 6, from 7 a.m. to 7 p.m.
Leave a Comment
About the Contributors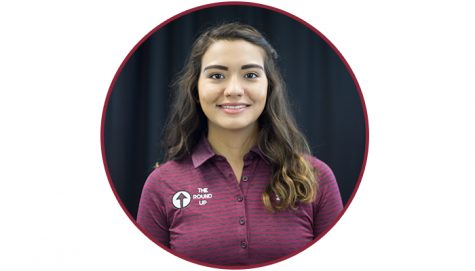 Cassidy Kuester, Director of Multimedia
Cassidy Kuester enters her second year at the Round Up and her first as the Multimedia Editor. In her first year, Cassidy reported on a plethora of subjects...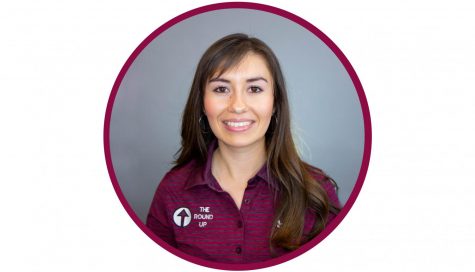 Leah Romero, News Editor
Leah Romero is a native Las Crucen entering her fourth year at NMSU where she is pursuing a bachelor's degree in Journalism and Media Studies along with...