Traveling art exhibit Truth Booth visits NMSU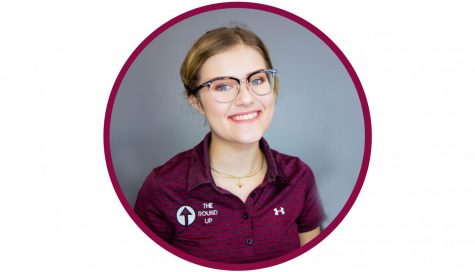 More stories from Jensen Stell
The art installation entitled The Truth Booth visited New Mexico State University's campus last Wednesday, Oct. 31.
Near the North side entrance to The Corbett Center Student Union building stood a life-size, inflatable speech bubble with the word "VERDAD," (Spanish for 'truth') emboldened on its face.
Inside the inflatable speech bubble was a type of photo booth. Participants to the project sat inside, and were asked to make a two-minute video completing the phrase "The truth is…," or to simply say what their idea of 'the truth' is.
The Truth Booth, also known as In Search of The Truth, was created by artists associated with Cause Collective. Cause Collective is a team of artists and designers that come together to "create innovative art in the public realm."
The artists involved with this project are Hank Willis Thomas, Ryan Alexiev and Jim Ricks. Ricks visited NMSU's campus along with The Truth Booth.
The Truth Booth began touring in 2011 and began its journey at the Galway Arts Festival in Ireland.
Since then, the booth has been acquiring videos of people from five different countries and 30 US states declaring their truth. These videos will all eventually be compiled into a video art piece.
The goal of the In Search of The Truth project is to "try to capture as many definitions, confessions, and thoughts on the truth as possible," according to the Cause Collective webpage.
"You can't actually translate the word 'truth' exactly. It doesn't mean the same thing [in different languages]," Ricks said. The idea that "truth" cannot be translated exactly is what The Truth Booth aims to explore. What the truth is for people of different countries, cultures, and ethnicities.
On their website is around 400 videos of people speaking their truth. The videos can be organized by region or by topic. There are over 70 topics to choose from and videos from six countries in counting.
The truth booth doesn't just travel anywhere though, Ricks said.
"We try to hit universities, we try to hit small communities…it depends on the place," Ricks said. So far, the project has toured in The United States, Ireland, Afghanistan, Australia, South Africa and Mexico.
Ricks estimated around 80 participants Wednesday.
"We're not interested in numbers, we're interested in meaningful interaction," Ricks said.
Jim Ricks will be doing an artist lecture on Thursday, Nov. 1 at 5:15 p.m. in Hardman Jacobs Learning Center in Room 225.
About the Writer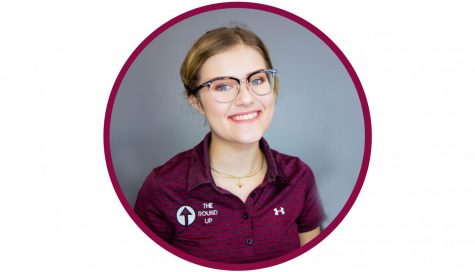 Jensen Stell, Staff Writer
Jensen Stell is a second-year staff writer for The Round Up. She began as a staff writer her freshman year at NMSU. She focuses her reporting on the arts...