Campus water consumption falls from previous year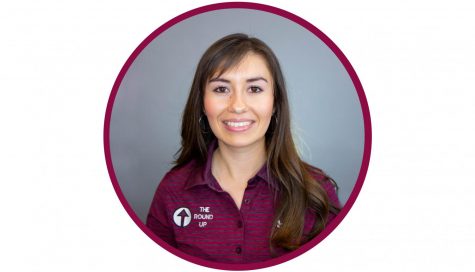 More stories from Leah Romero
New Mexico State University's average water consumption has declined over the past few years, but various efficiency techniques continue to be put in place.
Glen Haubold, associate vice president of Facilities, said NMSU has four major wells where water is pumped for use on campus. He said water goes toward domestic usage, agricultural irrigation, grounds irrigation, the golf course and for use at the Central Utility Plant and the Satellite Utility Plant. He explained that the wells have connections to the City of Las Cruces water lines in the case of emergencies or peak usage, but that recourse is rarely used.
According to numbers provided by Haubold, the total water being pumped from the wells for the university in 2018 is 839,084 kilo gallons. A kilo gallon is equal to 1,000 gallons. This is down from 923,232 kilo gallons used in 2016. Haubold said one of the areas consuming a large amount of water is the central plant for air conditioning.
"Most people look at the irrigation and think that that's most of it, and the irrigation is the largest component, but one of the big users that people don't realize is air conditioning," Haubold said. He explained that the water is used to flush out minerals from the boilers and chillers at the central plant.
According to numbers provided by Ralph "Bud" Jones, manager of Landscape and Grounds, NMSU is projected to use a total of 169,997,508 gallons in 2018 for irrigating turf on campus. He said the university has thousands of trees and 200 acres of turf. He added that the water systems are turned off when rain is forecasted, to save water.
Haubold said some steps they take to use water efficiently prompts negative reactions from people, such as watering during the day. He said the sprinklers are not precise and are vulnerable to people and carts going over them, so watering during the day actually saves water.
"One of the things that we do, that we get a little bit of criticism for, is we water during the daytime so you can call me and say 'you're watering the sidewalk over here,' because when people see that, we can go fix it," Haubold said. "And if we water at night, then we water the sidewalk all night and nobody, so we either have to pay overtime to have people come out."
Jones said the campus is moving toward xeriscape as well, which is a type of landscape that requires less irrigation. He said this is largely aimed at the perimeter of buildings to combat the destruction of the foundation and the exterior of buildings. He said xeriscape work was recently completed around the Activity Center and that they try to do projects like this once a year.
Haubold said another method of decreasing water waste is the installation of low flow faucets in buildings on campus. He said he would also like to recycle water that gathers in the streets, but the cost of implementing that process would be more expensive than the payoff.
"We would love to do that, just simply because we like to be sustainable too," Haubold said. "The challenge for us has been that water is so inexpensive, it makes it hard to make any investments."
Haubold said the university's water consumption will increase when construction on the new residence hall is completed, but the water usage for the new art building will be replacing that of the current building which does not have low flow faucets.
A large amount of water may go toward sustaining the vegetation at NMSU, but Jones said he has heard from many people that having green areas on campus is good for students to relax.
"I can't tell you how many times I'm driving around campus and there's a group of kids, a guy and a girl or a guy and a guy or whatever, laying underneath the trees east of Corbett Center, just trying to decompress," Jones said. "We have to have those little green areas throughout campus where it softens the atmosphere a little bit."
Leave a Comment
About the Writer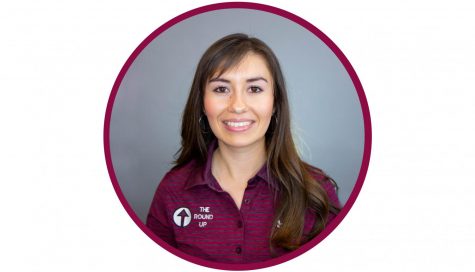 Leah Romero, News Editor
Leah Romero is a native Las Crucen entering her fourth year at NMSU where she is pursuing a bachelor's degree in Journalism and Media Studies along with...