NMSU production Inspecting Carol set to debut this holiday season
Hang on for a minute...we're trying to find some more stories you might like.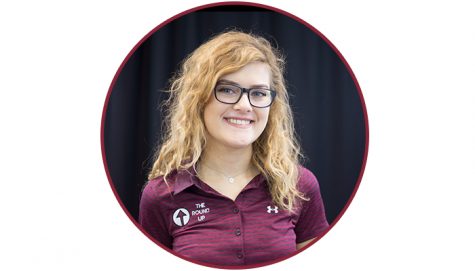 More stories from Jensen Stell
New Mexico State University Theatre Arts and The American Southwest Theatre Company will be presenting Inspecting Carol, written by Daniel J. Sullivan, this holiday season.
Directed by Nichole Hamilton, Inspecting Carol is a comedy centered around a small theater company trying to make ends meet. An eager new actor showed up, coincidentally around the time the company expected a visit from an inspector who will determine whether they receive a grant.
This grant would help the theater greatly, and the leaders of the company suspect this new actor is the inspector "incognito." All the while, the company is attempting to put together their yearly production of A Christmas Carol.
Every three years, NMSU Theatre produces A Christmas Carol as it's holiday show. The two years in between, other holiday-themed shows are produced.
Inspecting Carol will be Hamilton's second play she has directed at NMSU, as well as her second-holiday show. After being given It's A Wonderful Life to direct last year, it was her time to pick her own show to direct.
"I saw this play in 2007 when I was living in California, and I remember laughing so hard that I started crying," Hamilton said.
The play was written in 1991 and first produced by The Seattle Repertory Theatre. The script is nearly 30 years old but has a vitality and relatability that makes it timeless.
Hamilton said, "The themes are still relevant, and some of the more specific themes are still relevant." Touching on subjects like the lack of representation of people of color in entertainment and the financial woes nearly every theatre company has been met with before, Inspecting Carol remains applicable in 2018.
With a cast of twelve and three understudies, the play packs a punch while also keeping true to a traditional holiday show.
NMSU junior Xodia Choate, who plays eccentric director Zorah Bloch, said the show will be entertaining.
"I think it's a great show for the season; It's equal parts hilarious and heartwarming," Choate said, "and it pokes fun at some of the holiday traditions we enjoy in a clever way."
Choate also said the show gets more hilarious with every rehearsal.
"We've rehearsed the show so many times, but every night it just gets funnier and funnier," Choate said.
This will be Choate's third show, and first non-musical production, at NMSU.
Hamilton said she wanted a comedy for a special reason.
"It's been a rough year for a lot of people, and the country, so I wanted to laugh. A lot. Heartily," Hamilton said.
Inspecting Carol premieres Nov. 16 and 17 at 7:30 p.m. Other 7:30 showings include Nov. 24, 25 and 30th, as well as Dec. 1 at the NMSU Center for The Arts. There will also be three matinee showings at 2:00 p.m. on Nov. 24, 25 and Dec. 2.
Ticket prices and additional information can be found here.

Hang on for a minute...we're trying to find some more stories you might like.
About the Writer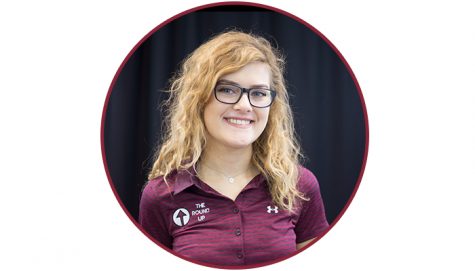 Jensen Stell, Staff Writer
Jensen Stell was born and raised in Albuquerque, New Mexico. There, she attended Eldorado High School where she was actively involved in theater all four...