Aggie women take down UVU in gritty battle for top spot in the WAC
Hang on for a minute...we're trying to find some more stories you might like.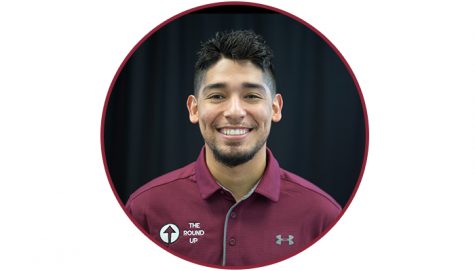 More stories from Jonah Gallegos
In what was a scrappy type of game, the New Mexico State Women's basketball team was able to knock off previously unbeaten in conference play Utah Valley, defeating the Wolverines 58-52.
NM State (12-6, 4-1 WAC) and Utah Valley (10-8, 4-1 WAC) both were poor shooting from the field in the first half, with the latter shooting 16 percent — something to the Aggies' high intensity defense (UVU scored only 8 points in the first quarter) was directly responsible for.
"We're going to win with our defense – period," Atkinson said when asked if this was an identity type of game for her team. "We're not going to outscore anyone, we're not going to get in that up and down [style of play]. Our kids have really bought into that end, they take pride in it – our energy defensively was great, and that's what carried us."
Besides the stellar defense by NM State in the first quarter, an even more impressive defensive stand was provided in the last ten minutes of the game. The Aggies held UVU scoreless for more than half of the fourth quarter, with their offense coming from NM State turnovers that were as self-inflicted as they were forced by the Wolverine's high pressure full-court press.
UVU opted to pack the inside by playing a 2-3 zone defense, but NM State ended up exploiting the zone, nailing a season-high nine three pointers, which broke their previous season-high 8 made three pointers happening back in November against rival UTEP.
"We took really good shots in the flow of our zone offense, and so I think it was just in rhythm and they took them confidently, which I was very happy about," Atkinson said. "A lot of times you get zoned just because we are aggressive – we are hard to guard downhill."
NM State still struggled to take care of the ball at times, turning the ball over 20 times compared to UVU's 14 turnovers.
That being said, a win is a win – regardless of the team's sloppiness with the basketball.
Senior guard Brooke Salas quietly had herself a day, going 5-of-10 from the field finishing with 15 points, 18 rebounds and 1 block (cementing herself in the NM State record books with a career record of 127 blocks).
"As much as those things are important to her – she just wants to win," Atkinson said about her senior leader.
At 12-6, head coach Brooke Atkinson and her team now sit atop the Western Athletic Conference standings for the time being with just one loss in their first five conference games.
The Aggies have a week until their next outing, which will take place at the Pan American Center on Saturday Jan. 26 at 2 p.m. against UT Rio Grande Valley.
Hang on for a minute...we're trying to find some more stories you might like.
About the Writer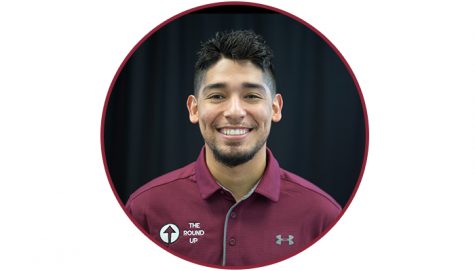 Jonah Gallegos, Sports Writer
Jonah J. Gallegos enters his second year at The Round Up and is currently a senior, majoring in journalism. Born and raised in Las Cruces, New Mexico,...