Modern and Mexican: Matteo's restaurant opens on University Avenue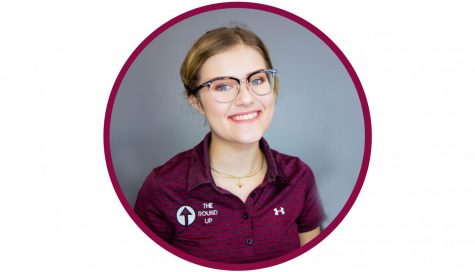 More stories from Jensen Stell
Early on a Friday afternoon, Matteo's Mexican Food is brimming with life. With a line out the door and the smell of carne asada in the air, it's clear that there's something special at work in the newest restaurant in the University Park District of Las Cruces.
When you enter the building, the first thing you may notice is the sleek, modern décor or the bustling sounds of a restaurant during the lunch rush; food sizzling in the kitchen, employees calling out names for orders, and the signature warm welcome given by owner, Michelle Rios.
"Hi, welcome to Matteo's!"
It all started about a year ago with Michelle, her twin sister Melody, and their husbands. The four shared a dream of owning their own restaurant someday and worked together to make that a reality.
The Rios' would make made-to-order plates and deliver them all over town. Soon, they opened the food truck Matteo's. After nine months of success with the food truck, they were able to open the Matteo's restaurant that now stands at 1001 East University Ave.
The restaurant's namesake comes from the name of Melody and her husband's 4-year-old son, Matteo.
Matteo's has been open for three weeks and has been a big hit. Not only are Las Cruces locals of all ages and regular customers of the food truck coming in, but students at nearby New Mexico State University are interested as well.
"I have customers that come in and tell me 'since the day you guys opened the food truck, you guys haven't changed,'" Michelle Rios said.
Since their very first days as a business, the Rios' have made all their food and drinks in-house. With all-natural menu items like aguas frescas, enchilada plates and carne asada fries, it's as tasty and as real Mexican food as you can get.
"The food and the drinks were very authentic, and I really liked it," new customer, Gabi Puentes, said.
Similarly, long time customers are just as satisfied with their experience.
"I always really like the aguas frescas, personally. I think those are really good," Alexandra Palacios, a Matteo's customer since the food truck days said.
Another big priority at Matteo's is customer service. While the décor is very sharp and clean, Matteo's is very comfortable and inviting. While the home-cooked food does help with that atmosphere, the employees do a very good job at keeping customers happy.
"This is a place, especially for students [at NMSU] where they could come and not only be fed physically, but also emotionally and feel good," Rios said.
Patrons also receive a warm "Bye, have a blessed day!" on their way out the door.
Since customer service is so important to Matteo's and its owners, the Rios family is very selective with who they bring on board. They do this because they don't want to lose sight of their values and of what Matteo's is and stands for.
When asked about the success of their business, Rios said, "We work with a lot of excellence, but…we give God the glory. It's God's blessing upon our business."
About the Writer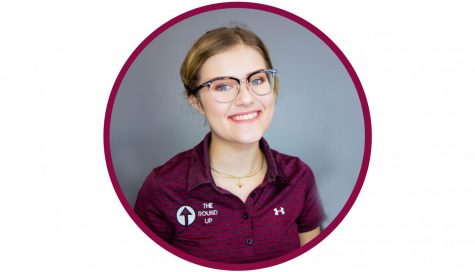 Jensen Stell, Staff Writer
Jensen Stell is a second-year staff writer for The Round Up. She began as a staff writer her freshman year at NMSU. She focuses her reporting on the arts...