NMSU Art Gallery hosts colorful display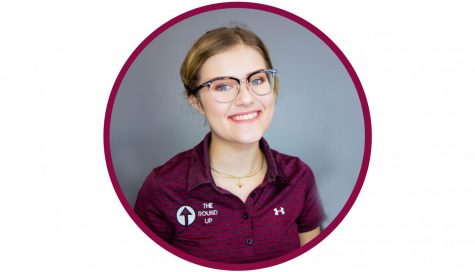 More stories from Jensen Stell
Husband and wife artist team, Andy Arkley and Julie Alpert presented Light Tricks, the newest exhibit at the New Mexico State University Art Gallery.
Featuring craft paper with intricate designs and cutouts that cast an array of shadows on the wall behind them and a wall-sized sculpture with an interactive light and sound board, Light Tricks reminds viewers of what it's like to be a kid again.
"For the NMSU Art Gallery, I feel like this is super refreshing," gallery attendee Trey Broomfield said.
Julie Alpert, whose portion of the exhibit includes nostalgic pieces depicting doodle-like designs and flashy color, says that her pieces usually a have a temporary nature to them.
In the past, she's built site-specific pieces with things like found furniture. After an installation was over with, she'd photograph the piece and tear it down.
"There's some sadness because it is so temporary and it's not archival and it's not going to last forever," Alpert said.
In recent years, she has transitioned from this method to constructing 11-12-foot-long paper tapestries that are easy to transport and take up space easily. Playing with scale and medium, Alpert can project a feeling of whimsy upon those who view her work.
"I'm interested in the fragility of things; that we collect, of our own bodies and our lives,"Alpert said.
In her husband's portion of the exhibit, Andy Arkley exhibits shapes in a new and playful light. Bringing sight, hearing and touch together as one, Arkey's exhibit is a treat for the senses.
"As a little kid, I loved colored light, and it never grew out of me," Arkley said.
With a synesthetic element to them, the two interactive pieces in this exhibit are unique and fun. One exhibit is a video combining different sounds with colors and patterns, and the other exhibit is a conglomeration of shapes and colors. Gallery goers can manipulate the movement of shapes and light along with original music.
"I'm making these [pieces] as a way to create joy…and a feeling of youth and ecstasy," Arkley said.
Both Alpert and Arkley's portions of the exhibit have an abstract element to them, with notes of glee sprinkled on top.
"I really like the colors and the shapes and the different materials," student Lorena Suarez added.
Light Tricks will be on display from January 31 to March 2 in the University Art Gallery, Tuesday-Saturday 10 a.m. to 4 p.m. Admission is free to the public.
About the Writer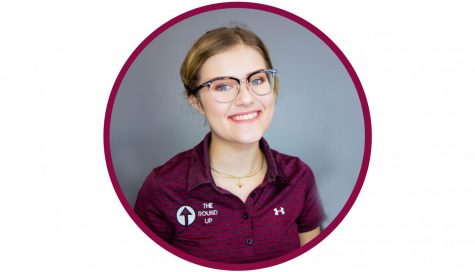 Jensen Stell, Staff Writer
Jensen Stell is a second-year staff writer for The Round Up. She began as a staff writer her freshman year at NMSU. She focuses her reporting on the arts...