Electric scooters returned to NMSU after dispute
Hang on for a minute...we're trying to find some more stories you might like.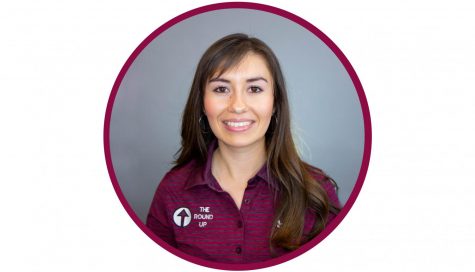 More stories from Leah Romero
Electric scooters returned to New Mexico State University last week after a dispute between Spin and the local contractor was resolved.
Spin scooters arrived on campus Jan. 18 for a day and then disappeared for over a week while issues were worked out. Derrick Pacheco, a representative for the local contractor, said his company was paid for the outstanding invoices owed to them by Spin, but he still has concerns.
"I feel that Las Cruces and NMSU students are getting the short end of the stick," Pacheco said. "I feel like out of the numerous scooter providers, that Spin's probably not the best choice for campus and they don't seem to have provisions in place to really launch a successful operation."
Ariella Steinhorn, head of Policy Communications for Spin, said there is currently an operations team being managed by a Spin employee that is overseeing the day-to-day operation of the scooters. She said this includes a mechanic and others who will deploy and rebalance the scooters.
Pacheco said his experience with Spin would not deter him from working with other scooter companies. He said he hopes to use his operation knowledge and experience from working with Spin to work with another company.
Pacheco said he thinks students should be more informed about what Spin and other scooter companies are doing in cities and campuses around the country.
"It's really kind of setting the tone for what people are gonna get paid to service these things, what students are gonna get charged to operate these things," Pacheco said.
He said he has looked into what other scooter companies charge for use of their scooters and in some places it is half of what Spin is charging NMSU students. Pacheco said he sees that the scooter companies are copying Bird, the first company to launch their scooters. He claims none of the other companies are being "innovative" with their operating, costs or procedure, but are following what Bird has done.
Spin scooters will be available on campus for the remainder of the 60-day preliminary trial. Once completed, it will be decided whether or not the scooters will continue to operate at NMSU.
Steinhorn said Spin will be offering riders a $10 credit and safety demos will be hosted by representatives from Spin, but dates have yet to be set.
Emerson Morrow, president of the Associated Students of NMSU said he was glad the scooters were back in use on campus and "good to go" for the remainder of the trial. The NMSU community can submit feedback on the scooters to [email protected]
Hang on for a minute...we're trying to find some more stories you might like.