Proposals for fractional grading and Fall Break at NMSU move forward 
Hang on for a minute...we're trying to find some more stories you might like.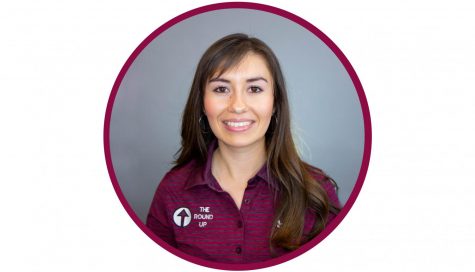 More stories from Leah Romero
The president of Associated Students of New Mexico State University is moving ahead with proposals for changes to the university's fractional grading system as well as an additional break during the fall semester.
Emerson Morrow, president of ASNMSU, addressed the Senate at their second meeting of the semester to discuss a proposal to change the fractional grading system NMSU has had in place since 2013. He presented data showing the differences between NMSU's system, the University of New Mexico's fractional system and the whole grade system.
Morrow said the whole grade system does not subtract GPA points based on minus or plus grades, and UNM's system awards A+ grades a 4.3 GPA. He said NMSU departments were allowed to opt out of the fractional system, leading to different grading throughout the university.
"I'm sure that you have some professors that have fractional grading, where they will give you an A-, and other professors that will just tell you that they don't believe in assigning minus grades or plus grades, whatever the case may be," Morrow said. "And that's entirely up to the professors."
Results from a poll taken last semester showed that about 200 students did not agree with the current grading system, while about 150 students did agree. A majority of students agreed all professors should be on the same system. Morrow said many freshmen took the poll, but they likely understood the system better after taking more classes. He said the original idea behind the system was to combat grade inflation, but based on data, he said the system has not been very successful.
Morrow said paper petitions will be circulated on campus to prove student support for reforming the system and there will be a link to sign the petition on the ASNMSU website as well.
Morrow also spoke of introducing a fall break. He said the idea behind this would be to give students time off in the middle of the semester to alleviate stress.
"We as students are working really, really hard all the way up until Thanksgiving break and then we have a week off, we come back for two weeks, and then we're away for the break," Morrow said.
Morrow said it would be beneficial if the semester breaks were similar so students have fewer issues in the fall.
"We have this really awesome moment right now to do some really great things that will actually help students," Morrow said. "These are things that can be accomplished this semester, but only if we're all on the same page about it."
In other business, the Senate discussed elections, upcoming events and budget items.
Chief Elections Officer, Sonya Shanbhag, said ASNMSU election packets were released last Monday and will be due Feb. 22 at 5 p.m. in the ASNMSU office in Corbett Center. Positions for president, vice president and senatorial seats are up for election.
Shanbhag said she would be introducing Candidate Carnival this semester on March 4 at 3:30 p.m. at the Corbett Center Outdoor Stage. She said candidates will have booths and food will be provided. She said this event will allow all of the candidates to campaign and interact with students to answer questions.
The Senate went on to pass a number of appropriation bills for a total of $9,295 to come out of the ASNMSU Surplus Fund, which totals $888,723.10. ASNMSU had appropriated $10,282 prior to the meeting Thursday.
The next ASNMSU Senate meeting will be held February 21 at 6 p.m. in the Corbett Center Senate Chambers and Gallery.
Hang on for a minute...we're trying to find some more stories you might like.
About the Writer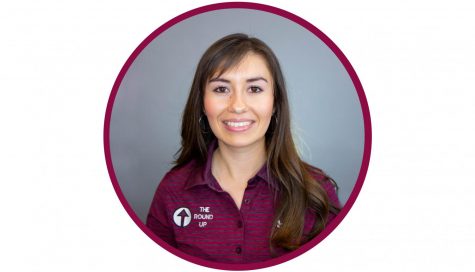 Leah Romero, News Editor
Leah Romero is a native Las Crucen entering her fourth year at NMSU where she is pursuing a bachelor's degree in Journalism and Media Studies along with...