Aggies crush Texas Southern 20-2 to kick off 2019 season
Hang on for a minute...we're trying to find some more stories you might like.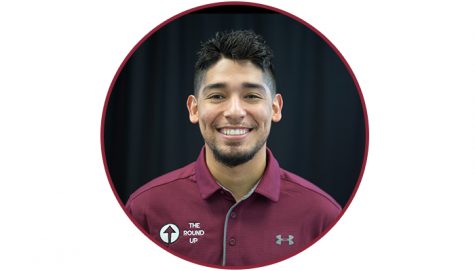 More stories from Jonah Gallegos
One game in and the New Mexico State baseball team already looks to be in mid-season form, coasting to a 20-2 win over Texas Southern in their 2019 season opener.
NM State's scorching sticks warmed up a chilly night at the Skew, with the Aggies producing an outrageous 20 hits on a .488 batting average and adding five home runs to boot. Junior shortstop Joey Ortiz would kick off the night for NM State's offense – belching a homer 345-plus-feet out past the left field wall.
Head Coach Brian Green and his team would continue to tack on the runs with ease, including the overwhelmingly dominant eight-run sixth inning.
"The inning that got away from us we got some balls up in the zone, the guys had been around the lineup a couple of times and seen some pitches and put some good swings on it and the game got separated – we did a nice job at the plate," Green said. "Our guys did a really good job all night of controlling the zone, their (TSU) starter did a good job, he threw a lot of strikes and a couple of double-play balls."
A solid shortstop-second baseman combo is rare to come by, especially at the college level, but the Joey Ortiz-Nick Gonzales tandem is as elite as they come, with the two combining for a 10-for-10 day at the plate, adding nine RBIs and each going yard at least once. The middle infield duo was 8-for-8 through six innings, evidently playing at a higher level than what their actual classification is (Gonzales, a now-sophomore and Ortiz, a now-junior).
"Playing next to Nick, he's an All-American, went to the Cape [Cod League], that dude is just a great player," Ortiz said about fellow comrade Nick Gonzales. "He pushes me to get better every day and I hope that I do the same for him. We try to one-up [each other] every time we do something."
"They go at each other, they're tremendous players, they're athletic, they can run, they've got power," Green said about the duo. "Ortiz is so much stronger than he was a year ago, but both of those guys are real threats – it's a nice 1-2-3 punch that we have with (Logan) Bottrell at the top."
The Aggie defense – despite being out-shined by the flashy offensive production – was in just as stellar form, not giving up any errors and playing fundamentally sound baseball. Green's reigning champs are coming off a top-tier defensive year, setting a school record in fielding percentage (.978).
Senior Brock Whittlesey earned the first win of the season, allowing just two runs from 24 batters faced an striking out five – a solid way to start out the season for the WAC's Preseason Pitcher of the Year
"Awesome, kept the ball down – their inning that they scored it was ground balls, it's a bunt, [Whittlesey] was outstanding, [Andrew] Edwards and [Christopher] Barraza as well, pitching was awesome," Green said about his starting pitcher and supporting cast.
Texas Southern (0-1) made it interesting for half an inning in the fifth, when a two-run outing was put up to give them life… But the comeback surge was shortly lived with NM state putting up four-straight multiple run innings.
NM State hopes to carry today's rock solid play in to tomorrow's mid-afternoon double-header against the Tigers.

Hang on for a minute...we're trying to find some more stories you might like.
About the Writer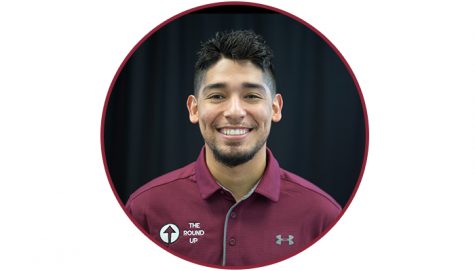 Jonah Gallegos, Sports Writer
Jonah J. Gallegos enters his second year at The Round Up and is currently a senior, majoring in journalism. Born and raised in Las Cruces, New Mexico,...