New Mexico State baseball begins season on historic offense tear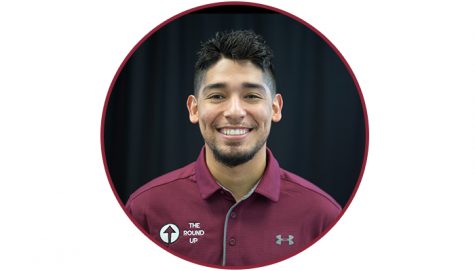 More stories from Jonah Gallegos
There is no way of explaining this, other than right away telling readers that the following is not a typo… It was an absolute slugfest this weekend at Presley Askew Field where the Baseball Gods were undoubtedly on the New Mexico State Aggies' side – more than 90 runs were scored by the Aggies in their four-game series against Texas Southern, embarking on 98 total runs and achieving the series sweep after defeating the Tigers 16-3 on Sunday.
Coming into this season, head coach Brian Green fixated much thought into which opponents his team would face in 2019.
Texas Southern was among those chosen teams and is no lousy opponent – picked in preseason polls as the favorite to win the Southwestern Athletic Conference's West Division and defending SWAC tournament champions.
The outcome of this four-game series may lead spectators to believe that TSU (0-4) may have had early-season jitters or that NM State is just one heck of a ball club.
"Offensively we were just really clicking on all cylinders this weekend," Green said. "It was a windy environment, we were able to get into their (TSU) bullpen early, we were able to get their starters into a little bit of a pitch count and I think anytime you do that that can stretch your bullpen and I think that happened for them. The consistency of the run support from the offense, it was huge for us."
One series into the season and the Aggies (4-0) should lead the nation in runs scored come the weekend's end, just two runs shy of the triple-digit mark. Although the team numbers are gussied up, it's some individual statistics that are worthy of mentioning.
All-American and sophomore second baseman Nick Gonzales will assuredly be up for the "Hitter of the Week" award – the only question is: Will he just be the WAC hitter of the week? Or is National Player of the week in view for the just-sophomore star.
Gonzales is leading the team with a bulky batting average of .727 after going 3-for-5 in today's showcase – blasting an absolute shot past the left field wall for his first grand slam of the season and fourth home run.
"That's a huge honor, obviously you're not going into the week thinking that, you're just thinking 'let me compete for my team and do what's best for the team'," Gonzales said when asked what it would mean to him to be named National Player of the week. "The awards that come after that are just icing on top – I think just to be able to come out and compete and help my team win is the best award."
The two teams were knotted up at one until the bottom frame of the third inning, when NM State had their once-again break out inning and scored six runs – thanks to three walks by the Tigers and a three-run double that bounced to the right centerfield wall by junior designated hitter Tristan Peterson.
The DH seemed to have locked up his hitting role for the team as he also belched two homeruns (one for a solo homerun and another for a three-run homer in the fifth) in the same inning, which hasn't been done since 2017 when current senior Tristen Carranza did so at rival New Mexico.
Chance Hroch (1-0) earned his first ever collegiate win as a starter, locking down the Tigers through five innings and striking out six batters – he gave up one run while on the bump but it was not earned as the runner advanced after an error was committed by Gonzales when Hroch tried picking off a runner at second and Gonzales missed the throw.
A solid opening weekend for Green's sluggers as NM State will have another homestand next weekend, hosting the Yale Bulldogs – another team picked to win its conference according to its conference's preseason polls.
"We were ready…the preparation that we had, we prepared and came out ready to play – we made it happen," Gonzales said about his team's performance.
About the Writer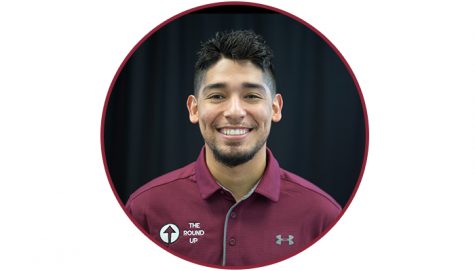 Jonah Gallegos, Sports Writer
Jonah J. Gallegos enters his second year at The Round Up and is currently a senior, majoring in journalism. Born and raised in Las Cruces, New Mexico,...