NMSU Theatre Arts 'Silent Sky' production set to open Friday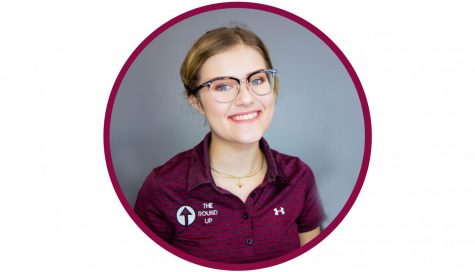 More stories from Jensen Stell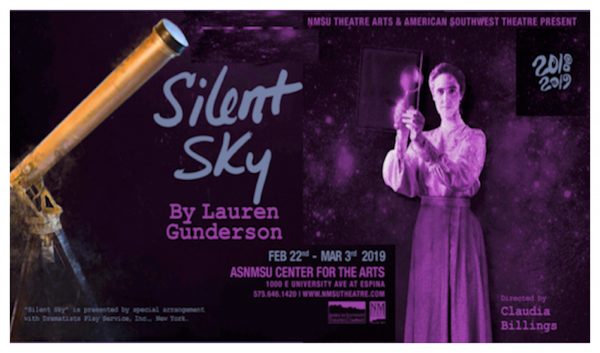 New Mexico State University Theatre Arts will be presenting Silent Sky; a play about astronomer Henrietta Leavitt at the end of February.
Written by Lauren Gunderson, Silent Sky is the story of Henrietta Leavitt's journey from traditional life in Lancaster, Mass., to a life of science and discovery at the Harvard College Observatory.
Gunderson is one of the most produced playwrights in the United States, and America's most produced living playwright in 2016 and 2017.
Silent Sky has a cast of five, only one of which is a male role.
"I feel very inspired when I see casts and it's just mostly ladies, and smart ladies, and ladies [in] roles where they care for each other and they inspire each other," Gunderson said in a Skype interview with the cast.
Isaac Lucero, who plays the romantic lead Peter Shaw, said he thinks it's "wonderful" being the only male in the cast.
"Young men can sometimes…mess around more than women. So it's a really calm rehearsal space and we're really focused," Lucero said.
According to the cast of Silent Sky, a small cast brings a deeper understanding of characters and story— especially when portraying characters in a historical context.
Jaidan Jaramillo, who will be portraying Henrietta Leavitt, said the play has more to offer than what meets the eye.
"[People] think that it's going to be preachy, or be very educational…It's not…[the play] has so much genuine heart…Yes, you learn things…but there's also romance and comedy and light," Jaramillo said.
All parts were given based on a traditional audition, but director Claudia Billings said the role of Leavitt was originally going to be given to Nichole Hamilton, a voice and acting teacher at NMSU. However, the role was up for grabs when Hamilton took the semester off to pursue professional acting.
"I think I would have loved working with Nichole…It would have brought some maturity to the group, but at the same time…[it] is always an issue if we use…a faculty member or something," Billings said.
Playing the part of Annie Cannon is Molly Schafer. Schafer said that Billings has been a "wonderful director," and the rest of the cast agreed.
"The way that [Billings] provokes us to have deeper thought is amazing and something I'm so grateful for," Jenna Ivey, who plays Margaret Leavitt, said
Silent Sky opens on Feb. 22 at 7:30 in the NMSU Center for The Arts. Other performances include Mar. 1 at 7:30 p.m., Mar. 2 at 2:00 p.m. and 7:30 p.m., and Mar. 3 at 2:00 p.m. Ticket prices range between $5 and $17 at the door.
About the Writer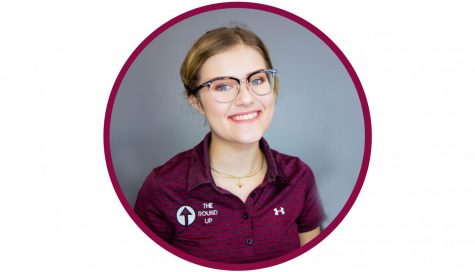 Jensen Stell, Staff Writer
Jensen Stell is a second-year staff writer for The Round Up. She began as a staff writer her freshman year at NMSU. She focuses her reporting on the arts...