Las Cruces International Film Festival begins with workshop
Hang on for a minute...we're trying to find some more stories you might like.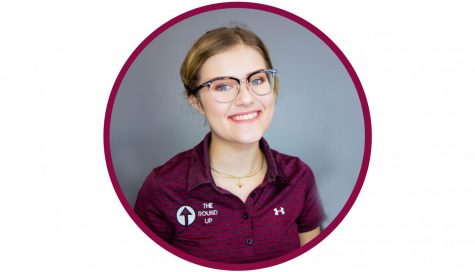 More stories from Jensen Stell
The Las Cruces International Film Festival hosted a workshop called "From Film Student to Filmmaker" featuring several guest speakers who work in film in the Southern New Mexico area.
The speakers included Julian Alexander, J. T. San Felippo, Bill True, Jenn Garcia, Nicholas Duron, and Jesús Nuñez.
Julian Alexander is one of the hosts of the event — a writer, director, and New Mexico State University alumni. J. T. San Felippo is a digital strategy director and knows a lot about the marketing side of film. Bill True is a screenwriter, most known for writing the award-winning film Runaway, and is the department chair for the Scottsdale School of Film and Theatre at the Scottsdale Community College in Scottsdale, Ariz.
Jenn Garcia is a film and commercial producer as well as the owner of Hardline Films in Albuquerque, New Mexico. Nicholas Duron, who is one of very few sound mixers/designers in Southern New Mexico, also works very closely with Garcia at Hardline. Finally, Jesús Nuñez is the creative director and writer at his company DoubleScope Films in El Paso, Texas.
Among the many topics of discussion at the workshop were when the filmmakers realized that film-making is what they wanted to do as a career, why failure shouldn't be a bad thing, and what job opportunities are available in the film-making field. Works by True, Garcia, and Nuñez were also presented.
"When I talk to my film students… I tell them your career has already started," True said. "It started when you realized you love movies and television."
All the speakers, aside from True and San Filippo, attended film school. They said that the people who they met and got connections through in college were a lot of the same people they continue to work with today.
In talking about when film students end up not going into the film industry as their careers and being asked how or why they've continued on this path, Nuñez said, "I don't see myself doing anything else…[I had] a point where [I was] like 'I can't be a doctor, I can't be an accountant or a scientist or a mathematician. This is it, so I better make it work.'"
When asked what jobs are in highest demand in the film industry right now, True said that editors, production assistants and gaffers (head electricians on film sets) are in very high demand.
"If there's one group of kids that gets jobs, it's editors, because there's a dearth of avid, certified editors out there…[The Scottsdale School of Film and Theatre] have a kid working on Star Trek: Discovery right now."
The Las Cruces International Film Festival continues through February 24 at Cineport 10 inside the Mesilla Valley Mall. Tickets range between $20 and $150.
Hang on for a minute...we're trying to find some more stories you might like.
About the Writer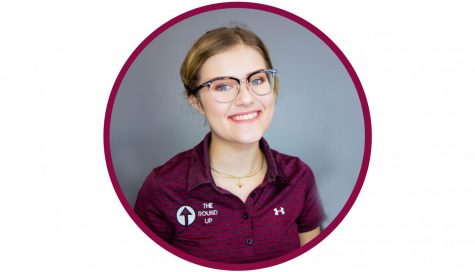 Jensen Stell, Staff Writer
Jensen Stell is a second-year staff writer for The Round Up. She began as a staff writer her freshman year at NMSU. She focuses her reporting on the arts...