ASNMSU passes resolution supporting university sustainable efforts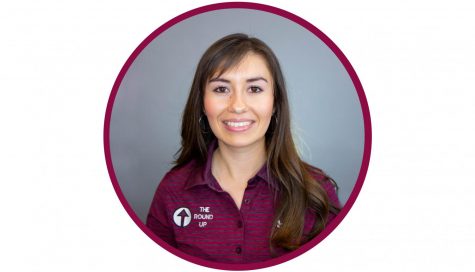 More stories from Leah Romero
The Associated Students of New Mexico State University Senate passed a resolution outlining a mission for the university to become a leader in sustainability and reach 100 percent renewable energy by 2050 in a meeting Thursday evening.
Resolution 43 was introduced by Senator Ana Maldonado, from the college of Arts and Sciences, and was assisted by Fay Yurwit, an NMSU student and intern with Environment New Mexico. Environment New Mexico is a citizen-based environmental advocacy group and a branch of the larger Environment America. Yurwit said the resolution is similar to the one passed by the Las Cruces City Council in April 2018 as well as a resolution passed previously by the University of New Mexico, both of which were supported by the advocacy group.
"UNM passed a bill very similar to the one that I tried to get through last fall, which is miles away from how fantastic this has developed; all the resources that we've managed to pull together," Yurwit said.
She said the plan is to achieve 100 percent renewable energy by 2050 with 50 percent being achieved by 2025. She also said the resolution calls for establishing an inter-governmental body which will include the Sustainability Council, professors from the engineering and physics departments and graduate students.
"This inter-governmental body will devise a plan to be released to the public and then reports will be made annually, also made available to the public so that progress is transparent," Yurwit said. "And it discourages ASNMSU from encouraging anything that would negatively impact the environment."
Linda Cisneros, ASNMSU vice president, said she liked the call for transparency on what the university spends on energy because NMSU is a public institution and public funds are at stake.
Yurwit said she has spoken to a number of faculty members and collected 500 student signatures on a petition to show support for their effort. Maldonado said they have also spoken to Chancellor Dan Arvizu who voiced his support of the idea.
"When people talk to us, they're happy about what we have to say," Yurwit said. "And for the most part, the consensus is 'wow, this is long overdue,' 'wow, how do I get involved.'"
She said the Environmental Science Student Organization has partnered with them on their mission and encourages everyone in the campus community to get involved somehow. If there are any questions or comments about the resolution and the plan it outlines, contact Fay Yurwit at [email protected]
The resolution will now be presented to the NMSU Faculty Senate and then proceed to the Board of Regents.
The ASNMSU Senate also swore in two new Senators at Thursday's meeting—Michael Balogh for the Graduate School and Alberto Orduño for the College of Engineering. They also passed a number of appropriation bills which included funding for student's individual and group professional travel. The next Senate meeting will be held March 7 at 6 p.m. in the Corbett Center Student Union Senate Chambers and Gallery.
About the Writer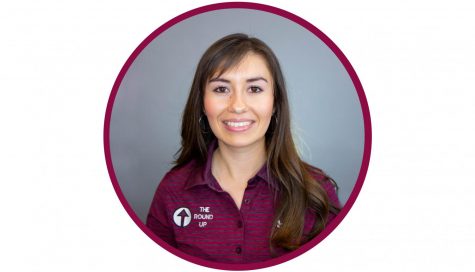 Leah Romero, News Editor
Leah Romero is a native Las Crucen entering her fourth year at NMSU where she is pursuing a bachelor's degree in Journalism and Media Studies along with...