"Chi-Town" movie documentary shows off prominent NMSU ties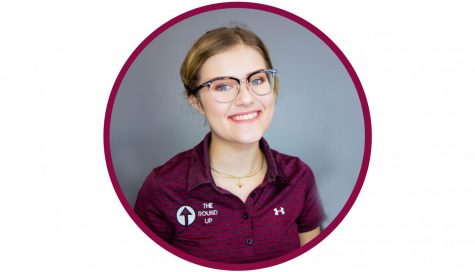 More stories from Jensen Stell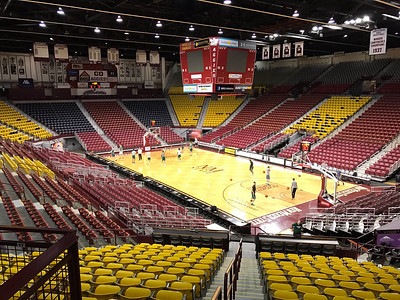 Basketball documentary Chi-Town premiered at the Las Cruces International Film Festival Friday, Feb. 22 at Cineport 10 in the Mesilla Valley Mall.
In Chicago, gun violence tied to gang activity is prevalent, especially in Chicago's South Side neighborhoods. However, basketball is used by many citizens of these neighborhoods to stay safe and maintain an education.
Chi-Town is the story of Keifer Sykes, a high school basketball player from the South Side of Chicago. In the film, the audience got to see Sykes' rise to greatness in his high school and college careers as well as his professional basketball career in Asia. The impact of gun violence – even on people who seem untouchable– is shown as well.
Former New Mexico State University basketball player, Shawn "Shake" Harrington, was a high school coach of Sykes' at Marshall High School on the West Side of Chicago. Harrington attended Marshall High School himself.
In 2014, on his way to drop his daughter off at school, Harrington was shot and paralyzed in a case of mistaken identity, his daughter left unharmed. Harrington and a few of Sykes' high school teammates became victims of gun violence in Chicago. All the while, Sykes was playing for the University of Wisconsin Green Bay Phoenix team and pursuing dreams of the NBA.
Harrington, who was present at the LCIFF premiere, was asked what it was like to learn that one of his high school players was going to be the subject of a film like this.
"That was just Keifer's hard work paying off," Harrington said.
Harrington told the audience that Sykes travelled from the South Side to the West Side every day to attend Marshall High, which is a commute of about 45 minutes, and that this was just another example of how disciplined and determined Sykes was to play basketball and do well in school.
Sykes was the first person in his family to get a college degree, and Harrington said that about six of Sykes high school teammates also got degrees.
Director Nick Budabin said that the film wasn't going to revolve around Sykes initially.
"I wanted to make a film about high school basketball in Chicago…Keifer's story just kind of kept coming up and we kept seeing how well he was playing and all the themes that we were trying to get across in the movie," Budabin said.
Budabin told the audience that after doing stints as a professional basketball player in Korea, Turkey and Italy, Sykes is working on playing professionally in the United States.
About the Writer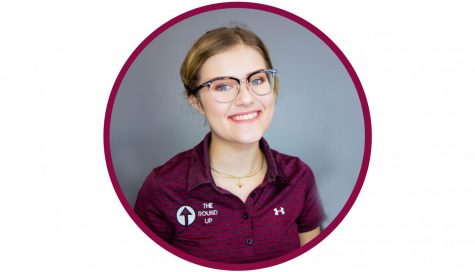 Jensen Stell, Staff Writer
Jensen Stell is a second-year staff writer for The Round Up. She began as a staff writer her freshman year at NMSU. She focuses her reporting on the arts...