Film producer holds workshop on auditioning at LCIFF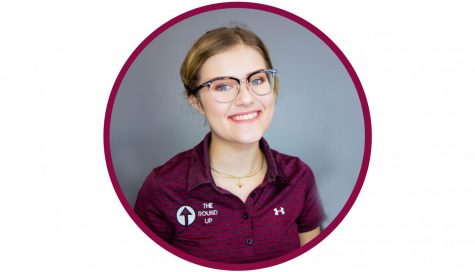 More stories from Jensen Stell
At the Las Cruces International Film Festival, the multi-talented Greg Thompson hosted a workshop titled "How To Audition for Film and Theater" giving tips on how to have a good on-camera audition.
There is a big difference between auditioning in front of people; be that judges, a director or a casting agent, and auditioning for a camera. Thompson's workshop looked at the different elements that go into a solid camera audition.
Greg Thompson worked in theatre for 21 years as an actor and stage director and in the early 2000s, made his jump into film which he said is what he always wanted to do in the first place. In film, Thompson is a producer, actor and director.
As well as body language and one's physicality in front of a camera, the workshop also focused on cold reads.
A cold read is when an actor is given a script shortly before auditions; be that the night before, or even minutes before. They then read the same script for their audition.
"[Whoever you're auditioning for] expect[s] you to know what's going on, but they know you haven't had time…It just is what it is, you learn to cold read really well," Thompson said.
A tip he gave to help with cold readings is to memorize your first and last line before you audition, and just deal with the rest as you go.
Thompson also said to change the energy in the room with your audition. Try and do whatever piece you're given with a different tactic than the people before.
"[Try] taking it in a different way than they're used to hearing it…strategize. It's a business. You're in it to win it," Thompson said.
As well as techniques for staying on mark in front of a camera (not moving out of frame), members of the workshop did cold reads in front of a camera while Thompson went over what he had seen with them and the rest of the participants.
Another piece of advice Thompson gave was to be confident and friendly when going into an audition. He said to introduce yourself like you would to someone at a party.
"Truly the best way to deal with those [negative] is acknowledge them, honor them," Thompson said.
He said, having those negative nervous thoughts are fine, especially because you know they're not true and that you're going to do fine.
About the Writer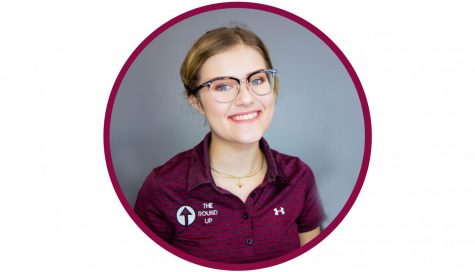 Jensen Stell, Staff Writer
Jensen Stell is a second-year staff writer for The Round Up. She began as a staff writer her freshman year at NMSU. She focuses her reporting on the arts...