New NMSU student regent excited to represent University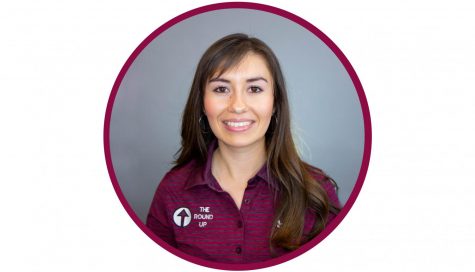 More stories from Leah Romero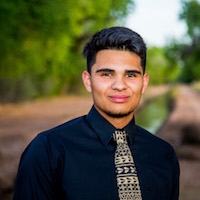 Excitement emanated from New Mexico State University student Luke Sanchez as he spoke about the long road that led him to sit among seasoned professionals on the university's board of regents.
Sanchez was nominated by New Mexico Governor Michelle Lujan Grisham on Feb. 26, 2019, along with Dina Chacón-Reitzel and Ammu Devasthali, to fill positions on the NMSU Board of Regents. All three nominees were unanimously confirmed by the New Mexico Senate on March 1, 2019.
"I kind of knew nothing about regents or what they did. They were these really elusive people that I knew about but never knew about," Sanchez said. "And I did more research about what they do at this institution, other institutions, and I thought that it would be a great way for me to affect some change and have a little bit of validity and credibility behind my passion to make a change."
Sanchez, a junior pursuing a bachelor's degree in biology, will be succeeding outgoing Student Regent Margie Vela, a doctoral student. He said applying for the position had not crossed his mind until a previous co-worker, Linda Cisneros, vice president of the Associated Students of NMSU, brought it to his attention.
After applying back in November, Sanchez went through months of interviews, but he said each step he took in the process reaffirmed his decision. He said he met with both President John Floros and Chancellor Dan Arvizu, multiple people from the governor's office and the New Mexico Senate Rules Committee.
"It's been a long process, a lot of existential crises, a lot of missing class, but I'm glad to finally be in this position, you know, to get settled in," Sanchez said.
Sanchez has been active in many organizations at NMSU, including serving as director of Camp Kesem, member of the NMSU Outdoor Leadership Program, a presidential ambassador and a student researcher at the NMSU Howard Hughes Medical Institute. He said he had to dial back on these commitments and prioritize in preparation for his new role. He said he will continue as a student researcher and stay as involved as he can with Camp Kesem, but stepped down from many of his leadership positions.
Sanchez said he has met the four other regents and is excited to make a difference with them.
"I grew up with four sisters my whole life and as the baby, so in a weird twist of fate, I almost feel pretty prepared to work with these four strong willed women and, you know, really work together to make this institution a better place," Sanchez said.
He said he is a proud New Mexican and wants to continue the tradition of providing a student's perspective to the board by contributing his own personal experience and also learning from his fellow board members.
"I want to make a difference at this university and in the greater state of New Mexico, and I'm going to allow that passion to make up for some of the other incompetencies that people might think I have as a young man, you know, an undergraduate student," Sanchez said.
The next NMSU Board of Regents meeting is March 8 and will be the first the three new regents will be sitting in on.
View Comments (2)
About the Contributor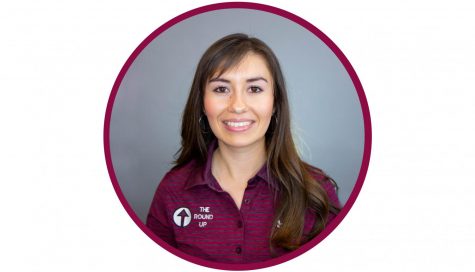 Leah Romero, News Editor
Leah Romero is a native Las Crucen entering her fourth year at NMSU where she is pursuing a bachelor's degree in Journalism and Media Studies along with...