ASNMSU to introduce legislation that may lead to impeachment of President Morrow
Hang on for a minute...we're trying to find some more stories you might like.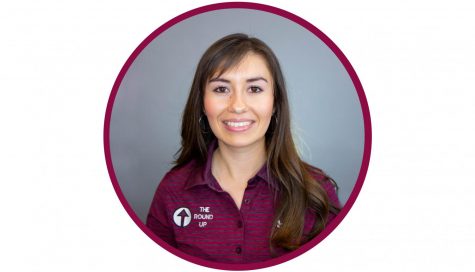 More stories from Leah Romero
Two ASNMSU Senators will be introducing legislation in the Senate meeting on March 7 which may lead to the impeachment of ASNMSU President Emerson Morrow.
Senator Alexandria Beatty, from the College of Business, and Senator Marcus Sanchez, from the College of Arts and Sciences, said they could not speak of the details pertaining to or leading up to the resolution until it had been officially introduced on the senate floor and been assigned a number by Linda Cisneros, ASNMSU vice president.
"What we can confirm for now is that we will be introducing it tomorrow based on what was said at councils," Sanchez said.
In an effort to receive student feedback, senators have presented the information to the organizations that make up each college's council.
"We can only give a certain amount to the media. As far as to the students, they are the ones who elected them [senators]," Beatty said. "When there's something this big, we absolutely need to make sure what we're doing is exactly what they want."
Christian Solomon, a member of the College Democrats, said information on the possible impeachment was presented to the Arts and Sciences Council meeting Tuesday night. He said they were told Morrow was seen inebriated at an ASNMSU sanctioned meeting. He said the senators then took a vote from the organizations to see if they favored impeachment or censure and the unanimous vote was for impeachment. Solomon also said the vote happened quickly and he had not been expecting to weigh in on an issue of this nature.
Dante Archibeque, director of Internal Affairs for the Engineering Council, said engineering senators presented their council with similar information Tuesday night. He said he was told by senators that Morrow was asked to leave a meeting for being intoxicated and disruptive and a complaint had been filed against him.
"That's what got the senators into that, to see whether or not they were going to impeach or censure him," Archibeque said. "And then they started going around through the different clubs to get input for the various, from their various, you know, cohorts."
He said what he understood from the meeting was that the senators wanted to set an example to show that all ASNMSU members should be held to the same standards.
Beatty and Sanchez said the process will involve the introduction of the resolution in the first readings on the Senate Floor followed by deliberation by the senate committees. The senate will vote on the resolution at the following meeting on March 21. If the resolution is passed, it is then sent to the ASNMSU Supreme Court where a decision will be announced. According to the ASNMSU Law Book, if Morrow is removed, Cisneros would assume the position of president and President Pro-Tempore Ehtesham Shareef would take over as vice president.
Beatty and Sanchez said they will be able to reveal the details of the circumstances on March 8, after the resolution has been officially introduced and notice has been given to the president.

Hang on for a minute...we're trying to find some more stories you might like.
About the Writer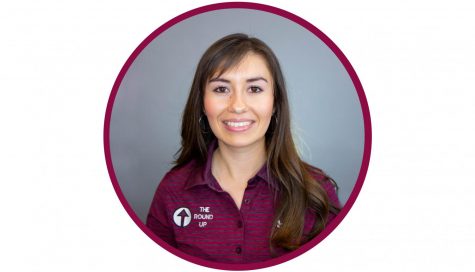 Leah Romero, News Editor
Leah Romero is a native Las Crucen entering her fourth year at NMSU where she is pursuing a bachelor's degree in Journalism and Media Studies along with...