Feminist Border Arts Film Festival to be held this weekend at NMSU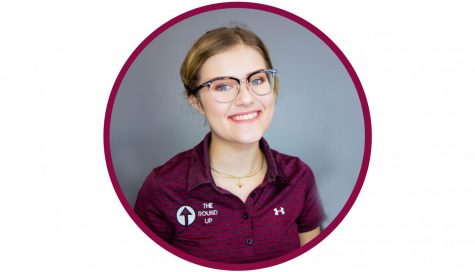 More stories from Jensen Stell
The New Mexico State University Gender & Sexuality Studies/Interdisciplinary Studies department, Creative Media Institute and University Art Gallery will be hosting the Feminist Border Arts Film Festival on March 8 and 9.
The 4th Annual FBAFF aims to celebrate film as an expressive medium while also addressing issues like migration, the environment and several other social justice endeavors. Subjects like race, sexuality, gender identity and disability are also tied in to the films being presented.
The variety of short films will range in style from animation to documentaries, as well as many live-action films will be screened.
NMSU Gender and Sexuality Studies Professor Laura Anh Williams said in a press release on Feb. 27 that being able to choose films to be screened has become very hard because of an increasingly large amount of submissions.
"The first year we had 273 films submitted, the second year we had 3,000…It's become very difficult to select the films. The quality of the films [are] excellent," Williams said.
There will be four featured artists at the FBAFF, Nicole Antebi, Darine Hotait, Trina M. Robinson and Maria Altamirano. Antebi is an animator from El Paso. Her work in the festival is titled 100 Partially Obscured Views of The Border Landscapes of El Paso and Ciudad Juárez.
Regarding her piece featured in the festival, Antebi said she tried to create a film that was not representative of either El Paso or Ciudad Juárez specifically, but of the region as a whole.
"I tried to make a film that was "trans" meaning transnational, transitional, and transient and to this end, it is a film composed entirely of transitions via gif-animated postcards," Antebi said.
Calling El Paso her hometown, Antebi said the only difference between El Paso and Ciudad Juárez is "treaties and policies, and boundary markers [that] insist on their difference."
Hotait is an award-winning Arab-American writer and director. Robinson is a filmmaker presenting a video essay called The Call, about The Great Migration of African-Americans Northward from The South at the turn of the 20th century. Altamirano recently just produced her first feature film, Son of Monarchs. Aside from Antebi, the other three featured artists were unable to be interviewed.
The Feminist Border Arts Film Festival will hold several different events over this coming weekend. The Video Art Exhibition will be March 8 from 10 a.m. to 5 p.m. in Williams Annex room 107. March 8 from 6 p.m. to 9 p.m. will be the Filmmaker Showcase in the CMI Digital Media Theater. March 9 will host Festival Screenings from 10 a.m. to 9 p.m., also in the CMI Theater. The festival is free of charge and open to the public.
About the Writer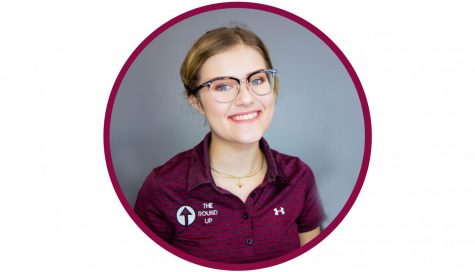 Jensen Stell, Staff Writer
Jensen Stell is a second-year staff writer for The Round Up. She began as a staff writer her freshman year at NMSU. She focuses her reporting on the arts...