ASNMSU senators speak out on presidential impeachment resolution
Hang on for a minute...we're trying to find some more stories you might like.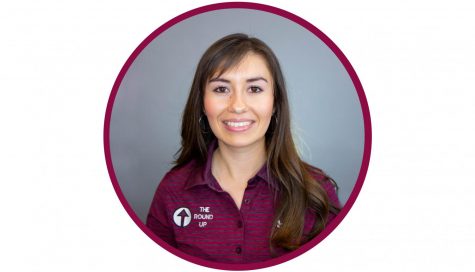 More stories from Leah Romero
Resolution 49 concerning the impeachment of the president of the Associated Students of NMSU underwent first readings at the ASNMSU Senate meeting Thursday and details the incidents which may qualify him for removal of office.
According to Resolution 49, President Emerson Morrow is facing impeachment on the grounds of misfeasance of office, which can constitute such action as outlined in chapter one of the ASNMSU Law Book. The resolution stated, "'misfeasance' is defined as the performance of a lawful action in an illegal or improper manner."
Details of two incidents on Feb. 26 are outlined in the resolution, where Morrow reportedly attended the ASNMSU Supreme Court's Professional Symposium and Senate Rules Committee Meeting while under the influence of alcohol. ASNMSU Senators Marcus Sanchez, Alexandria Beatty and President Pro Tempore Ehtesham Shareef each said they were also in attendance and saw Morrow.
no images were found
"When Emerson tried to come to Rules, I suggested him not to go in there. But he still went in there, and the same thing happened with the professional symposium. There were senators who, like, tried to pull him back," Shareef said. "I could smell it [alcohol] and I was standing right there. And I was like, this could go bad real fast and he shouldn't be stepping in, so that's the reason I tried to stop him."
A number of NMSU faculty members, Doña Ana County public officials and ASNMSU representatives were in attendance of the symposium and a total of 13 senators were in attendance of the committee meeting, according to Shareef.
The resolution stated, "WHEREAS, in the course of these events, the ASNMSU President was exhibiting symptoms of bloodshot eyes, dazed look, slurred speech, a rambling train of thought, lack of focus and odor of alcohol, all published signs of a visibly intoxicated person according to the Oregon Liquor Control Commission."
Shareef, Beatty and Sanchez declined to confirm or deny whether there were transgressions by Morrow in the past. They did say the actions of the senate are not being taken lightly because they have all worked closely with Morrow.
"We've had some great experiences working with Emerson as the Senate," Sanchez said. "He has helped us multiple times for appropriations, for figuring out how we can better the association. Doing something like this is not something that we took lightly or flippantly. It was a very difficult choice, but in the end, it's what we made."
Morrow's term in office naturally concludes at the end of the spring semester and elections are being held this week to determine his successor for the following academic year. Beatty said the process of removal from office is not any less important because of the short time left in the term and accountability does not end until the job ends.
"It's about the fact that your commitment and your responsibilities and everything that you've signed up for, you should follow to the letter," Beatty said. "And we all hold each other accountable, and that's what we do as senators."
Morrow addressed the NMSU Board of Regents at their meeting last Friday and said he was "humbled and honored constantly by the power that they [students] have entrusted in [him] to speak on their behalf."
"My team and I are still committed to leaving this campus better, more inclusive and a fairer place than we found it," Morrow said. "And we know that we're not obligated to complete this large task and all of this work, but we also know that we are not free to abandon it. So, I'm very much looking forward to continuing in this work with all of you over the upcoming year."
Morrow will have a chance to address the full ASNMSU Senate at their next meeting on March 21. The senators will deliberate and vote on whether or not to pass the resolution. If passed with a three-fourths vote by the senate, the resolution will be sent to the ASNMSU Supreme Court for a trial and ruling.
The Round Up attempted to reach out to Morrow via his presidential email address for comment last Friday and received no response.
Hang on for a minute...we're trying to find some more stories you might like.
About the Writer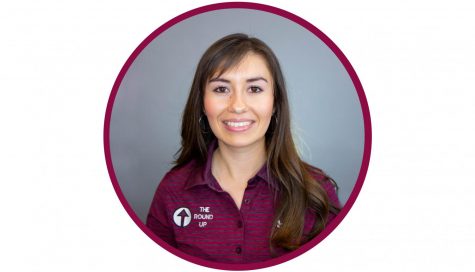 Leah Romero, News Editor
Leah Romero is a native Las Crucen entering her fourth year at NMSU where she is pursuing a bachelor's degree in Journalism and Media Studies along with...