NM State women's basketball to face Iowa State in NCAA Tournament
Hang on for a minute...we're trying to find some more stories you might like.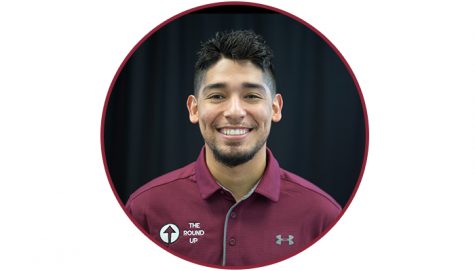 More stories from Jonah Gallegos
Following its fourth WAC tournament title in the last five years, the New Mexico State women's basketball team will face Iowa State in the first round of the NCAA tournament in Ames, Iowa on Saturday at 3:30 p.m. (MT) and will be shown on ESPN 2.
"For us it doesn't really matter, we're excited, we're ready to play whoever, that's kind of how this group has been," NM State head coach Brooke Atkinson said in a press conference on Monday. "That next opponent is the most important and these kids are locked in and ready to go."
NM State enters the tournament as the No. 14 seed in the Chicago Region, which is a rank higher than the program's previous time in the Big Dance (Aggies played Stanford two seasons ago as the No. 15 seed). This is the program's fifth time in the tourney, where they have yet to win a NCAA tournament game (0-5).
Atkinson has her team playing some "no-quit" basketball right now, playing two games in a row in the WAC tournament where both games went into at least one overtime period. The Aggies enter the tournament riding a 17-game win-streak – tied for its longest win-streak in program history. Also, with an overall record of 26-6, tying the school's record for most wins in a single season as well.
Iowa State enters as the No. 3 seed with a 25-8 overall record after losing to Baylor in the women's Big 12 championship game, by a score of 67-49. ISU does have some notable wins, one against the at-the-time No. 24 Miami, and another after they beat No. 18 Texas twice, once back in early March and again in the Big 12 semi-finals. One thing for sure is that NM State will have its hands full trying to contain a potent Cyclones team, who shoots the ball efficiently (44 percent on the year). Yet, on paper the teams match-up similarly on the defensive side, where both teams only allow their opponents to around 63 points a game.
ISU's senior guard Bridget Carleton was named a second-team All-American by espnW this past Thursday. She leads the Big 12 with 21.4 points, 8.6 rebounds and 4.1 assists per game. She also sits at second place in ISU history with 2,088 career points – also leading her school in most points scored in a single season with 706 so far.
These numbers might petrify Atkinson and her team as they are vastly similar to NM State's Brooke Salas' stat line. Yet, the Aggies do have key starters who have experience in the Big Dance, with Salas and junior Gia Pack being a part of the team two seasons ago, who narrowly was defeated by Stanford.
This is Atkinson's first time in the NCAA tournament as a head coach, in just her second year at the helms for the Aggies.
NM State will most definitely give ISU a run for its money, as the Aggies will continue to play its "resiliency, no-quit" style of game – looking for its 27th win of the season.
Hang on for a minute...we're trying to find some more stories you might like.
About the Writer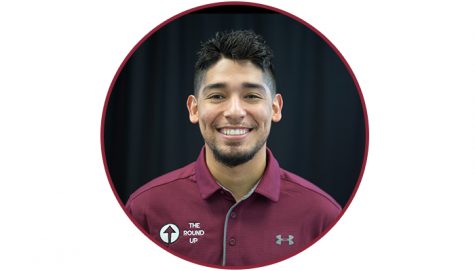 Jonah Gallegos, Sports Writer
Jonah J. Gallegos enters his second year at The Round Up and is currently a senior, majoring in journalism. Born and raised in Las Cruces, New Mexico,...