Resolution 49 for ASNMSU President impeachment passes through senate
Hang on for a minute...we're trying to find some more stories you might like.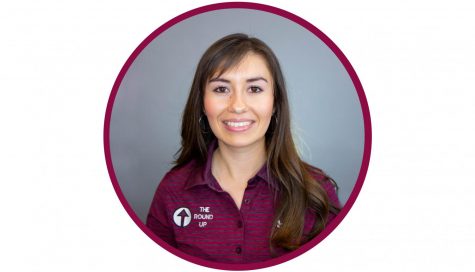 More stories from Leah Romero
The Associated Students of NMSU voted in favor of supporting the resolution for impeachment of President Emerson Morrow at their meeting Thursday evening.
After much deliberation, the resolution received 24 votes for, 5 votes against and one senator chose to abstain. The resolution supports the impeachment of the president on the grounds that he attended and made a disturbance at two ASNMSU events under the influence of alcohol, which they claim constitutes misfeasance of office. Morrow was given the opportunity to address the senate and answer questions before the vote took place.
"Being present at either of these events was a mistake. After having even one drink, I should've avoided the appearance at any event that could be mistaken for me acting in a capacity other than that of a private student," Morrow said. "I express regret that it has been allowed to become as much of a distraction as it has become, and as it continues to grow to be."
Morrow provided a signed letter from Acting Dean of Students Will Waller stating that his office had not received a complaint from Doña Ana County Manager Fernando Macias, who was in attendance at the Professional Symposium hosted by the Supreme Court on the date of the incidents in question, Feb. 26. The resolution called for an apology to be sent to Macias. Morrow also provided a signed letter from Vickie Moore-Alvarez, a nurse practitioner from the Aggie Health and Wellness Center, stating Morrow is being treated with an antidepressant, which when mixed with alcohol, can result in side effects which include dizziness, difficulty concentrating and impairment in judgement. It also stated that Morrow had corrective eye surgery which could account for redness in his eyes.
"None of this is information that I'm required to present, but I think it's helpful to the Senate," Morrow said. "I would say that in this process I've tried to be as honest and transparent as possible."
Morrow said the transition to the new administration next year was a priority, to help the new president and vice president settle into their roles. He also said he thought Vice President Linda Cisneros could handle taking over as president for the rest of the semester, but that it was not fair to pass off unfinished projects.
Morrow also called out the senators in the room, saying if the resolution was passed, they should be prepared to pass similar resolutions for a number of senators as well. Many senators disagreed with those statements.
"It is not words that I was expecting to come out tonight. It is not something I expected a person of ASNMSU to say to student media," Ehtesham Shareef, president pro tempore said.
In a letter read by Sen. Tyler DuBry during the open forum from Dustin Chavez, former ASNMSU president, Chavez said he was disappointed in how the senate had handled the situation. The letter addressed the senator's approach to getting feedback from college council members, and said council members are only a portion of the student population.
Ultimately, the resolution received the three-fourths vote required to pass an impeachment resolution. The matter will now be sent to the ASNMSU Supreme Court for a decision on whether to remove Morrow from office.
In a statement made after the vote, Morrow said he still planned to keep the student's best interests at the forefront.
"I am committed to serving the students and I think that I have an obligation to do that – to help as many folks as I can for as long as I can," Morrow said.
Hang on for a minute...we're trying to find some more stories you might like.