NM State with comeback victory over Cal State Bakersfield in series finale
Hang on for a minute...we're trying to find some more stories you might like.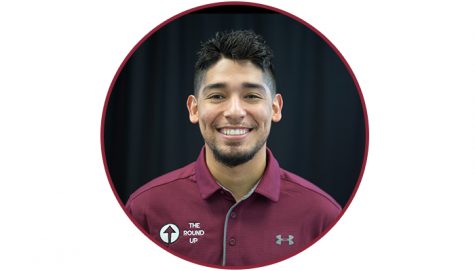 More stories from Jonah Gallegos
New Mexico State was able to grind out a 12-9 win over Cal State Bakersfield in the Sunday series finale, despite being down late in the game.
CSUB flustered NM State's Chance Hroch, forcing him to throw 49 pitches in just two innings –also walking three batters, contributing to CSUB's 3-1 lead at the end of two. The junior pitcher struggled all day to find any sort of command at the plate, walking five batters out of the 17 batters faced. Hroch lasted only a little above three innings, his ERA increasing from 1.91 to 3.13.
NM State's heated at-bat approach took a while to get going as they only had 2 hits through the first couple of innings, really being carried by Arizona native Tristan Peterson and his "swing for the fence" mentality. Peterson went 3-for-3 knocking in two RBIs off of two homeruns, which was his fifth homer of the series and 11th of the year.
"He's trusting his approach and he's really turned it on as of late because he's really trusting what he can and can't do – we're carrying him a little bit," head coach Brian Green said about his junior's monster series at the plate.
In the third inning NM State (17-6, 2-1 WAC) flipped the switch with a five-run inning off of four hits and back-to-back homeruns by Peterson and Noah Haupt (went 2-for-4 and hit second total homerun) – the third bomb of the inning coming off another one-out-homerun, this time a three-run dinger by Eric Mingus (3-for-4 and four RBIs). The momentum of the game switching over to the Aggies, where they lead 6-3 at the end of three.
Pitching for Green's squad had a hard time finding the zone, being tested to the limits at times but never giving the Roadrunners that big-run inning that they needed to separate the game. On the down side, CSUB (13-12, 1-2 WAC) inched its way back into the game with a couple of two-run innings in the fourth and fifth – going up 7-6.
NM State would once again get kick-started in the eighth, where a sacrifice fly by Mingus and then a bases-clearing double by Joey Ortiz gave the team the separation it needed, going up 12-8 into the ninth.
"They're going to grind your pitchers, which they did, and hats off to them and hats off to our guys because we didn't give in and cave – a comeback victory in conference, when it just really wasn't feeling right, really proud of the guys," Green said. "All parts of the game, the pitching and the offense, we just grinded today and that's what we had to do. Hats off to Bakersfield – they're tough and we knew that coming in, they always are tough, they're well coached, they're disciplined, and that's kind of the mark of their program."
Green said he and his team will keep this grind of a win under their belt, in hopes of remembering the formula of pulling out wins in future ball games that may be tight going into later innings.
The team's focus now turns to in-state rival University of New Mexico as they will come into town on Tuesday for a midweek matchup – starting at 6:05 p.m.
Hang on for a minute...we're trying to find some more stories you might like.
About the Writer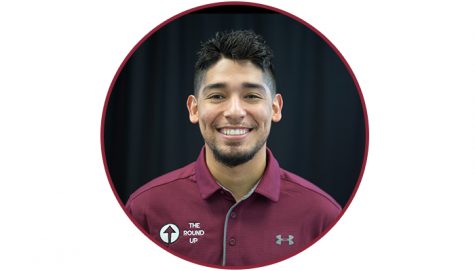 Jonah Gallegos, Sports Writer
Jonah J. Gallegos enters his second year at The Round Up and is currently a senior, majoring in journalism. Born and raised in Las Cruces, New Mexico,...