ASNMSU's "It's On Us" campaign raises sexual assault awareness on campus
Hang on for a minute...we're trying to find some more stories you might like.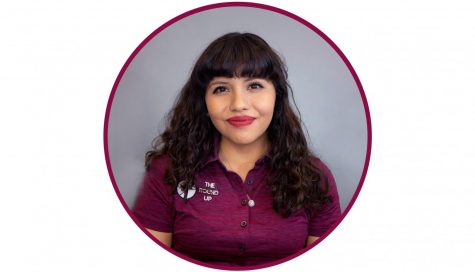 More stories from Marianne Salas
Since its establishment in September 2014, the It's On Us nationwide campaign has sparked discussion and brought awareness to the issue of sexual assault on college campuses.
This year, the Associated Students of New Mexico State University's Supreme Court have assumed the responsibility for the planning and organization of the It's On Us campaign NMSU chapter events.
According to the It's On Us campaign, 11.2 percent of all students will experience rape or sexual assault, with female students being four times more vulnerable than their male counterparts. Only 20 percent of female student victims between the ages of 18 through 24 will report their assault.
Previously sponsored by the Office of Institutional Equity in recent years, the 2019 It's On Us campaign has been undertaken by the ASNMSU Supreme Court. NMSU recently experienced a spike in sexual assaults that occurred on-campus last fall.
Laura Castille, Executive Director and Title IX Coordinator for the Office of Institutional Equity, attributed the lack of reporting to students possibly being traumatized, embarrassed or ashamed and stated that the goal of the It's On Us campaign is not only help students who are victims to work through their experiences, but to prevent sexual assault from occurring altogether. Castille believed that the It's On Us campaign should be student-based and student-driven.
"When students are taking something on, they're going to learn more about it than they normally would. Even the students that are activity engaged in and promoting these events are learning so much about the statistics and what happens. It's all in the process of learning, I think, that this is your community and how we should take care of each other," Castille said.
Diana Estala, a senior at NMSU and an Associate Justice of the ASNMSU Supreme Court, said that after being transferred responsibility, ASNMSU Supreme Court members decided to take a different approach to the It's On Us campaign and extend it to a week-long event.
"One of the things that we're trying to make students more aware of is that even when a person doesn't specifically use the word no, it means that they're agreeing to something, and that isn't the case, especially on-campus. I think that, as young as university students tend to be, we don't always look at the full picture. So it's important to know what consent entails," Estala said.
Avery Sanford, Chief Justice of the ASNMSU Supreme Court, noted that this week's events have included tabling and encouraging students to sign the pledge on Tuesday, a candlelight vigil for victims of sexual assault on Wednesday night, a self-defense seminar lead by the NMSU Police Department Thursday evening, and an Aggies for Change March being held Friday morning, with check-in beginning at the Horseshoe at 9:30 a.m.
Students that have signed the pledge have agreed to undertake the following: to recognize that non-consensual sex is sexual assault, to identify situations in which sexual assault may occur, to intervene in situations where consent has not or cannot be granted, and to create an atmosphere in which sexual assault is never tolerated and survivors feel supported.
Castille also called attention to the correlation between alcohol and sexual assault, and how a significant number of the cases being presented to the Office of Institutional Equity in some form or another involve alcohol intoxication.
"WAVE talks about alcohol use, abuse, and health education related to that, and I think it's really important for students to recognize. Their personal safety is so important and even more important when they're going to be drinking," Castille said.
Though the Office of Institutional Equity is not an office for advocacy and must serve as neutral investigators, they work closely with the NMSU Health and Wellness Center and La Piñon when a sexual assault is reported to them. As the Title IX Office for NMSU, it is their job to make sure that when matters are reported, that they are thoroughly investigated and both parties are granted due process.
"We want to make sure that we maintain that neutral role while at the same time raising awareness for this issue. We see what's going on because it goes directly through our office," Castille said.

Hang on for a minute...we're trying to find some more stories you might like.
About the Writer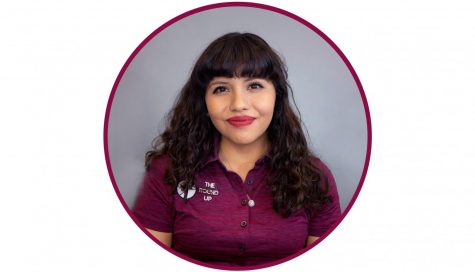 Marianne Salas, Political Writer
Marianne Salas is a senior at NMSU pursuing a double-major in English and Government with a supplementary major in Law & Society. She will be attending...