NM State rebounds with win over Lopes in series finale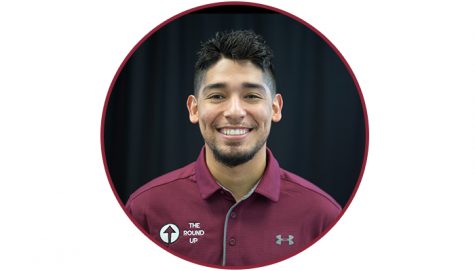 More stories from Jonah Gallegos
The New Mexico State baseball team rode a late offensive surge, including six in the eighth inning, to defeat Grand Canyon 9-2 on Sunday afternoon at Presley Askew Field.
NM State (22-8, 6-3 WAC) grabs the series win and now sits at second place in the conference standings, pulling even with Texas Rio Grande Valley and sending GCU down to fourth place (while Sacramento State remains solely in first place after a walk-off win over Cal State Bakersfield today).
Chance Hroch (7-0) produced quick outs for his team, generating a lot of ground outs (17) and letting his defense do the handy-work. The junior was an out away from throwing his second-straight complete game finishing with five strikeouts and four walks, while allowing just two earned runs on a mere three hits (ERA 2.47).
The win keeps Hroch's undefeated season in tact and sends him into joint first place nationally with seven victories.
"He was down at the knees all day long and he got a ton of ground balls, we played really good defense behind him," head coach Brian Green said. "He's been as good of a Sunday guy – statistically, you look at what he's doing, he's just having a phenomenal season. We're really proud of him."
GCU (17-14, 5-4 WAC) struck first, scoring two runs in the fourth with a single through the left side that was narrowly missed by shortstop Joey Ortiz. That two-run inning would end up being all the Lopes could muster in terms of offensive production though, finishing the game with three total hits and five runners left on base.
Coincidently, Ortiz would be the Aggie to punch back in that same inning with a first pitch knock to the left centerfield wall, scoring two and tying the game with his 16th double of the season and second of the series. Ortiz ended his day 3-for-5, with two RBIs, bringing his batting average up to .433.
"Hats off to our guys, they did a great job, they stayed with it, and we just kept barreling balls, we put together a lot of quality at-bats and it finally broke for us in that big eighth inning," Green said.
Disciplined at-bats led to the bases being loaded in the eighth, and Logan Ehnes (1-for-4, four RBIs) put things away, clobbering his second home run of the year in grand slam fashion to take the 8-2 lead that they would eventually tack one more run onto in the same final frame.
"If we can get him (Ehnes) going, you know you got seven or eight hitters in your lineup," Green said. "That gives you a lot of confidence and gives you a tough lineup to face in terms of just being challenged one thru nine."
Green's team will take a small break from conference play and will travel to Midland for a Top-25 matchup against Texas Tech on Tuesday, providing NM State another good chance to better its game out of conference before getting back to WAC play next weekend against Northern Colorado.
About the Writer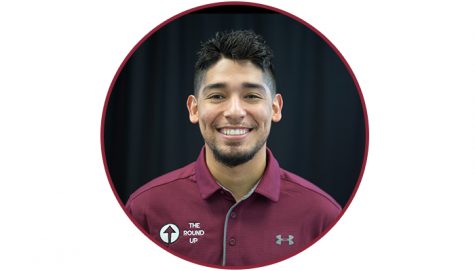 Jonah Gallegos, Sports Writer
Jonah J. Gallegos enters his second year at The Round Up and is currently a senior, majoring in journalism. Born and raised in Las Cruces, New Mexico,...