NM State wins on senior night, sweeps series with UMKC
Hang on for a minute...we're trying to find some more stories you might like.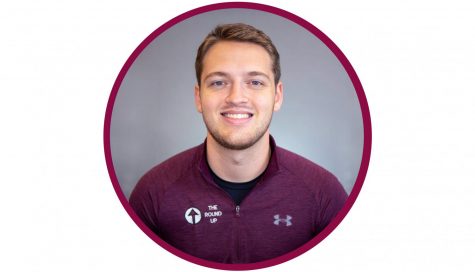 More stories from James Martin
With New Mexico State (27-19, 9-6 WAC) fighting to get back to top form as the WAC Softball Tournament approaches, Saturday night's emotionally charged senior night doubleheader sweep over the University of Missouri-Kansas City couldn't have come at a better time for Kathy Rodolph's squad, extending the team's winning streak to five heading into the final week of the season.
The Aggies looked dominant coming out of the gate in game one, jumping out to a 7-0 lead after just the first inning. The early fixture would prove to be a roller coaster, though, with storming back to score eight unanswered while holding NM State's Wrecking Crew scoreless for three straight innings following their hot hitting opener.
Senior Kennedy Johnson and junior Jeanelle Medina would respond with clutch fifth inning RBIs (a left field single and double respectively) to reclaim the lead for NM State, but it was Victoria Castro, in her final conference home doubleheader of her Aggie career, who sealed the deal with her two-run homer to build the NM State lead in the sixth on their way to a 12-10 win.
NM State looked like the confident team Rodolph has been looking to bring out, and would only build on that in game two, which wasn't in question past the first inning.
The Aggie offense put together another big-run inning in the second, scoring six — initiated by a three-run home run by Johnson — on their way to taking firm control of the game.
UMKC would avoid being held scoreless, immediately responding with a three-run home run of their own, but Samaria Diaz and the NM State defense would fair much better than their game one performance, stopping the run there.
Diaz continued her WAC Pitcher of the Year worthy season with a 13 strikeout, complete game performance on the way to her 12th win of the season.
Not to be outdone by her fellow graduating teammates, Kelsey Horton, the conference's all-time leader in home runs, tacked one one more in the bottom of the third to give Diaz and the defense that extra cushion that makes playing so much easier and add to her all-time great status marks at the NM State Softball Complex.
The trio of Horton, Castro and Johnson will go down as some of the most successful players the program has ever seen, winning three regular season titles and two WAC Tournament Championships during what has been the golden age of Aggie softball.
NM State will take their home field one more time on the season as they host Texas Tech Tuesday night for a midseason makeup doubleheader, offering the Aggies another shot at a top program in the country before they close the season on the road against CSU Bakersfield next weekend.
Hang on for a minute...we're trying to find some more stories you might like.
About the Writer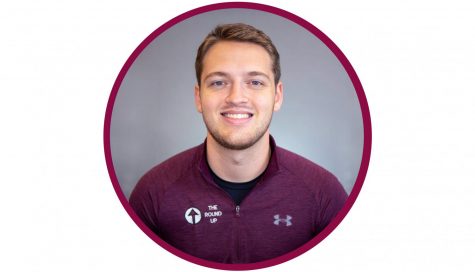 James Martin, Sports Editor
A Las Cruces native, James Martin enters his third year at The Round Up and first as assistant editor. The junior loves Minecraft and good vibes...