"My Fair Lady" play stands as tribute to Mark Medoff
Hang on for a minute...we're trying to find some more stories you might like.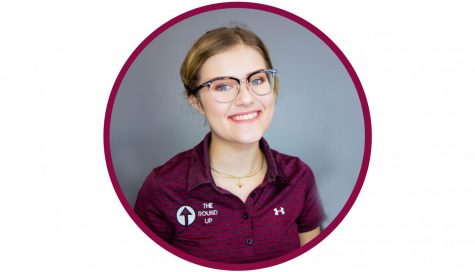 More stories from Jensen Stell
The New Mexico State University Theatre Arts program has dedicated their latest play, My Fair Lady, to the late Mark Medoff.
Medoff was beyond influential in the arts community, not only in Las Cruces, but at NMSU. He co-founded and was Artistic Director of the American Southwest Theatre Company, as well as headed the Theatre Arts Department for nine years.
Medoff was also integral to founding the Creative Media Institute program on NMSU's campus in 2005 and was involved with the English Department for twelve years. He has directed and produced several films and documentaries alongside the CMI program.
Many of his plays have been staged at NMSU, and has received multiple awards for his screenwriting, playwrighting and teaching. On top of his nearly 30 plays that he has written, Medoff won a Tony Award for Children of a Lesser God.
Additionally, Medoff and his wife Stephanie were generous donors to NMSU via the Mark and Stephanie Medoff Endowment. They contributed a quarter of a million dollars in property to the construction of the Center for The Arts, where the theater is named after him and his wife.
Medoff passed on April 23 of this year at the age of 79 due to complications following a battle with cancer.
With the opening of My Fair Lady on April 26, the cast decided to dedicate the performance of the play to Medoff and his legacy at NMSU.
"Being able to dedicate this production [to Medoff] is a way of thanking him for all of the time and energy and love that he put into the program," Larissa Lury, director of My Fair Lady, said.
Lury said Medoff played a key role in making theater in Las Cruces valuable and encouraged those involved in it to think of themselves as professionals in the craft.
Playing Eliza Doolittle in My Fair Lady is NMSU sophomore Jenna Ivey, who agreed that Medoff always encouraged integrity and passion amongst those involved in Las Cruces theater.
Mark Medoff was not only a playwright, a director, an actor and a teacher; he was also a friend, and will be deeply missed by the NMSU arts communities.
"He showed all of us that though we come from a tiny town in the desert, we can make waves across the nation… He encouraged the unity of the creative arts… and showed that collaboration between the departments is beneficial…for an arts program we can all be proud of," Ivey said.
Hang on for a minute...we're trying to find some more stories you might like.