Aggies hit the road to take on No. 2 Alabama
Hang on for a minute...we're trying to find some more stories you might like.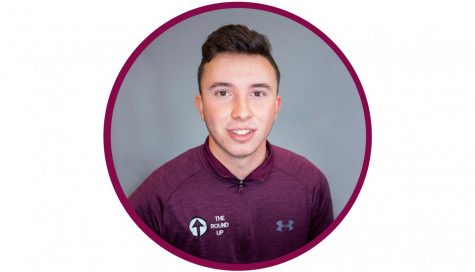 More stories from Anthony McKenna
College football is the NCAA's cash cow for a reason, and it's programs like Alabama, where players are covered like they're professional athletes, who are the driving force.
With five National Titles in the last 10 years and future pros consistently all over the field, there's no doubt the Crimson Tide are the class of the country from a college football sense, and their No. 2 ranking is well warranted.
If the New Mexico State football team thought last weekend's matchup against No. 22 Washington State was a challenge, Saturday's tilt looks to be one of the toughest in Aggie history.
Still, head coach Doug Martin has clear goals for his team, who enter Saturday as 55 point-underdogs.
"We've got another opportunity against an even better team this week to see if we can go and play like a winning football team," Martin said. "I'm not so much concerned with the score as much as I am us playing like a winning football team."
The Aggies did not look the part in their opener against WSU, coughing up three turnovers to the Cougars while totaling just 317 yards on offense. NM State's defense struggles even more, missing tackles all over the field while giving up 618 total yards — 507 through the air — and allowing 58 points — the most by any team in the FBS.
Considering last week's loss, redshirt sophomore linebacker Trevor Brohard addressed what the Aggies need to do defensively to keep up with Alabama.
"My perspective on the way we played, [Martin] hit it on point. We were timid in the secondary. We were also timid as linebackers," Brohard said. "We should just be playing and doing what we normally do in practice."
Heisman candidate quarterback Tua Tagovailoa leads the potent Tide offense, following up a near 4,000 yard, 43 touchdown 2018 season with a four touchdown, 336 yard performance in Alabama's 42-3 win over Duke last week. Tagovailoa is poised to be the No. 1 overall pick in next year's NFL Draft, but looking that good helps when you have the supporting cast he does, especially on the defensive end. Duke only managed to pick up 97 yards through the air and 107 yards on the ground against that famously stout Bama D, and that's after losing five players to the pros.
NM State will bring in a whopping $1.7 million for this game, and that's after last weekend's $600,000 matchup against Washington State, so there are tangible benefits to the Aggies' brutal opening schedule.
Beyond that, Martin believes this is a good opportunity for his team to measure themselves against the highest level of competition college football has to offer, and an experience that doesn't come around all that often.
"You come to play college football to play against great teams and great competition. The fun in college football is to prove you can compete at a high level," Martin said. "That's where we are this week in particular… If you can do it there, then you certainly prove something to yourself about your own individual skills and your skills as a team."
Hang on for a minute...we're trying to find some more stories you might like.
About the Writer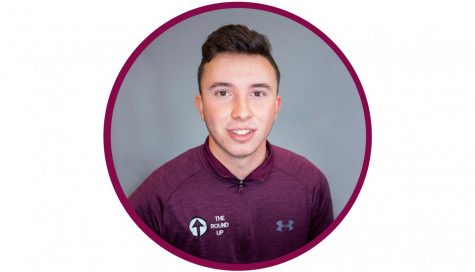 Anthony McKenna, Sports Writer
Anthony McKenna was born in Las Cruces, New Mexico. After living in multiple locations around the Southwest, Anthony decided to transfer to New Mexico...