University Art Museum to exhibit full permanent collection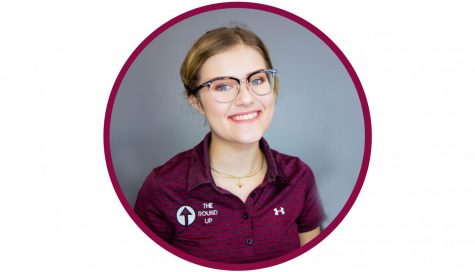 More stories from Jensen Stell
Hidden beneath the bleachers of D. W. Williams Hall at New Mexico State University lied a treasure that remained unknown to most Aggies.
For the first time, the NMSU art department now has the space to exhibit its permanent art collection. A collection, that according to Marisa Sage, director and head curator of the former NMSU Art Gallery and the new NMSU Art Museum, is undervalued at an estimated $12 million.
The permanent collection has been temporarily displayed every two to three years. It will now be a permanent addition to the new Devasthali Hall on NMSU's main campus.
The permanent collection is comprised more than 3,500 pieces, including works from Andy Warhol, Sol LeWitt and other contemporary artists.
Sage said some of her favorite pieces in the collection are from LeWitt, an artist of which has several pieces in the art department's collection. One of these pieces being the not-so-secret large square sculpture in front of the Communications Sciences building.
"[It] is one of only two solid cement LeWitt sculptures ever created…it's a priceless piece," she said.
Also included is an extensive collection of retablos. Retablos are devotional paintings heavily influenced by Spanish Catholicism and feature Catholic iconography.
Sage said the retablo collection is "100 percent donated" by four local families to NMSU in the mid to late sixties.
"The retablos are very important to this community, and we have had requests for years for people to come in and view them…so this is the first time that they will always be on permanent view," Sage said.
Sage added that having a permanent space to display art created by world-renowned artists as well as NMSU students helps to give more members of the community a voice that they may not have had before.
"A big part of the platform of what [the art department] is trying to do here for our students...is [to] give them the platform to utilize and to have their own voice…and by giving [them] spaces that are purposeful, versus 'Here's a gym! Make what you will with it!,'" Sage said.
NMSU senior Mariana Padilla said the permanent collection is a great addition to the campus.
"[The museum] shows more diversity on our campus…It's kind of cool [to see] that something outside of athletics that's getting stronger," said Padilla.
The previous exhibition space on campus, the NMSU Art Gallery, will no longer be of use once the Art Museum officially opens in February 2020.
Admission will continue to be free and open to the public, along with workshops held in the same building. Details on hours the museum is open are subject to change. For now, the museum is not open to the public. Office hours are temporarily Monday-Friday, 9-5.
"To hide these gems in the desert was sad, but now that will all change," Sage said.
About the Writer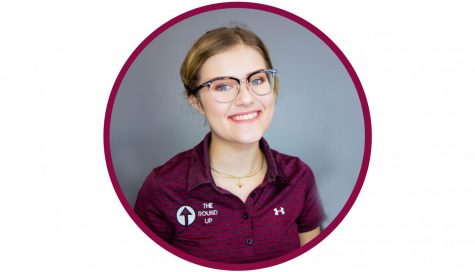 Jensen Stell, Staff Writer
Jensen Stell is a second-year staff writer for The Round Up. She began as a staff writer her freshman year at NMSU. She focuses her reporting on the arts...