NMSU graduate's film-series wins award at local film festival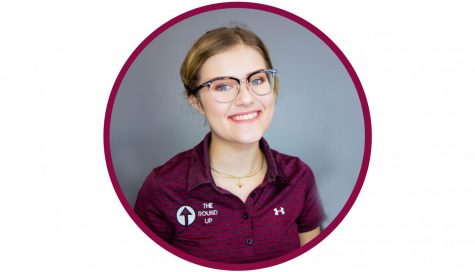 More stories from Jensen Stell
At the second annual Borderscene Film Festival in Las Cruces, New Mexico State University graduate and Professor Julian Alexander's TV series Bad JuJu won Best Borderplex Film.
Entering its first season, Bad JuJu is about a young rapper named Junior. He and his best friend Tommy became viral sensations after a series of parody raps hit the internet.
The protagonists, known by their stage names 'Bad JuJu' and 'Beast Boi,' the main characters get signed to a record label. The catch is, Bad Juju wants to make serious music. The label wants him to continue making the kind of music that brought him success in the first place – comedy rap.
Alexander, who not only stars as Junior but also wrote and directed the series, said Bad JuJu is a commentary on hip-hop music, internet fame and social media use today.
"Phones have changed our living experience and ability to interact with each other. All the characters in the show are struggling in one way or another, digitally," Alexander said.
Being that cellphones are such an essential part of our day to day lives; Bad JuJu is an AIKU Series, meaning all the episodes are filmed and formatted to be viewed vertically on a phone.
According to Alexander's team, this type of format is "the future of TV series."
"AIKUs are bite-sized shows made for in-between moments during the day, where you have five minutes and want to see something great on your mobile," Alexander's team said.
As for what inspired Alexander, he said the show is "semi-biographical" and a lot of what happens is based on things he has experienced or witnessed first-hand.
Alexander described his sense of humor as "awkward," and that a lot of the moments in the show channel that energy.
"Those moments of silence when you're thinking to yourself 'Well, this is awkward,' that's exactly what I was attempting to capture with this show… Depending on context that moment can be hilarious or heartbreaking. I wanted to showcase both sides of that," Alexander said.
Alexander said this project is more aligned with his own experience in the desert – not the regurgitated image of this part of the country that Hollywood likes to produce.
"The contemporary image [of borderlands film] is some sort of cartel story, often an exploitative one… To the majority of us living in the borderlands, there are many other stories being told that have nothing to do with and don't have room for glorifying borderland's violence," he said of winning Best Borderplex Film at the Borderscene Film Festival
Filmed locally in Las Cruces, Bad JuJu hosted an array of NMSU students and alumni in the cast and crew.
Having graduated from NMSU's Creative Media Institute, Alexander said the foundation for his filmmaking career was "molded" by this program.
"I see my class of graduates as a scrappy bunch that have hustled their way into phenomenal positions. These humble beginnings prepared us very well for the industry and crafted very successful graduates," Alexander said.
As of this year, Alexander is a professor of filmmaking in NMSU's CMI program. He is currently in the pre-production stage of a project titled Layla, At Last, scheduled to shoot in Morocco in October.
Season One of Bad JuJu can be found on YouTube and Instagram TV, featuring 16 episodes.
About the Contributors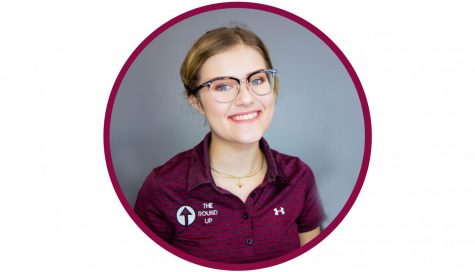 Jensen Stell, Staff Writer
Jensen Stell is a second-year staff writer for The Round Up. She began as a staff writer her freshman year at NMSU. She focuses her reporting on the arts...