NAU hand New Mexico State soccer third straight loss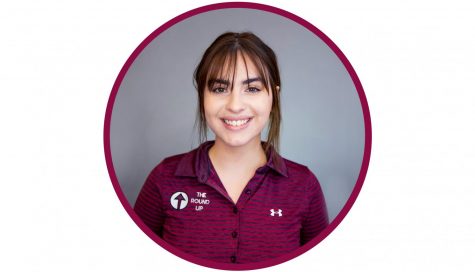 More stories from Mia Tontodonati
The New Mexico State women's soccer team drop to 1-5-2 after suffering a 1-0 loss to Northern Arizona Sunday afternoon at the NMSU Soccer Complex.
The Lumberjacks shot a total of 24 balls with eleven going on target. Aggie goalkeeper Dimitri Fong managed to save ten of those, but the one ball that squeaked past Fong cane in the 74′ when Lumberjack Kiana Miyazato netted what would be the game winner off an assist from Kayla Terhune.
Head coach Rob Baarts wasn't impressed with NAU's attack despite the statistics, though.
"I thought they were all terrible shots," Baarts said of Northern Arizona. "They were half chances that she could have… I could have played goalie."
Long balls over the NM State defense's heads appeared to be what cost the team the game.
"Our downside is when we do that we don't understand how to play a ball over the top… it's kind of a catch-22," Baarts said of his team. "Do you push forward and not be able to play that ball, or do you continue to play and hope that you get your chance? Because to be fair, we had all the chances we needed."
The Aggies were not as prolific going forward, managing just thirteen shots with six on target, but Baarts believes the team is getting quality opportunities.
"My personal opinion is they may have had more shots, but I thought they were all half shots — we had the best opportunities to score. We just didn't do it."
The Aggies changed their line up and showed some fresh faces, including Amanda Aleman and Jordan Gregory early in the first half. Baarts says this may have been the reason NM State only kept 46% possession throughout the game, but sees it as a net-positive for the team's future.
"I mean we threw a whole new line up in, and said we're going to get better today and we're going to get our younger players playing time," Baarts said. "Yes, we may have sacrificed some possession time, but we actually gained experience for our younger players that'll help us later in the season."
The Aggies will have a chance to get back on track when they hit the road for a game versus South Dakota in Vermillion, SD next Thursday.
Leave a Comment
About the Writer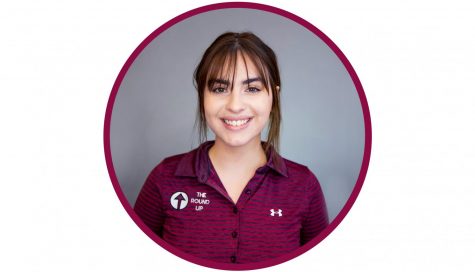 Mia Tontodonati, Sports Writer
Mia Tontodonati is in her freshman year and her first year at The Round Up. She attended Las Cruces High School and participated in Bulldawg Broadcast...