Visiting artist lectures at NMSU before opening of inaugural gallery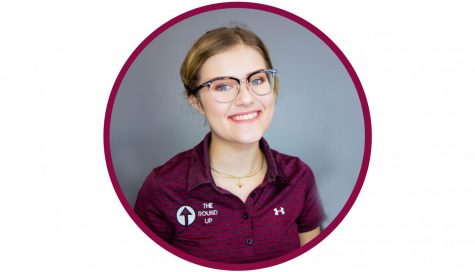 More stories from Jensen Stell
Internationally renowned artist Patty Chang hosted an artist lecture at New Mexico State University on Sept. 26 as a precursor to the University Art Museum's inaugural exhibit "Labor: Motherhood and Art."
Chang's focus is in several realms of art, including performance and video art, photography, and installation. She received a 2003 award from the Rockefeller Foundation, and was a finalist for the Hugo Boss Award in 2008.
Her work has been exhibited in such prestigious institutions as The Museum of Modern Art and the Solomon R. Guggenheim Museum, both in New York City, as well as overseas in Manchester, Stockholm and Hong Kong.
Born in San Leandro, California, she received her Bachelor of Arts from the University of California, San Diego in 1994. During her time as an undergraduate, she began working with performance and incorporated that into her art.
"My earlier work was performance based and it involved my own body in specific and sometimes uncomfortable situations. So I was very physically invested in my work," Chang said.
The first piece the audience is shown is "Melons (At A Loss)", a performance piece depicting Chang in a white top, with a porcelain dish balanced on her head. As the video commences, she begins to cut into, what appears to be, her breast.
It's revealed that she has cut into a melon, and as she begins to scoop out pieces of it and place it on the dish and eat it, she recites a narrative regarding the death of her aunt. You can view the whole piece here.
"I use images to tell narratives that related to personal histories, cultural identities. Later in the work, these narratives slowly became implied, and the performances became more sculptural," Chang said.
In her more recent work, Chang developed a project titled "The Wandering Lake" from 2009 to 2017. She described this project as "a personal associative narrative meditation on mourning, caregiving [and] geopolitics."
While working on "The Wandering Lake" in Uzbekistan and Kazakhstan, Chang applied concepts like pregnancy and morning sickness to the politics of the region. Two years later in 2012 when she returned, she had just recently had a child.
Being that Uzbekistan is a police state where documenting infrastructure via photography is limited, Chang decided to document her lactation instead.
"During the trip…I pumped my breast milk and I documented it. Along the way, I would discard it in various containers as a daily record of flow wherever I was pumping. It was an effective representation of loss and a stand-in of what couldn't be represented," Chang said. You can view the series "Letdown (Milk)" here.
Chang's work will be featured in the NMSU Art Museum's inaugural gallery "Labor: Motherhood and Art" in February 2020 in Devasthali Hall.
About the Writer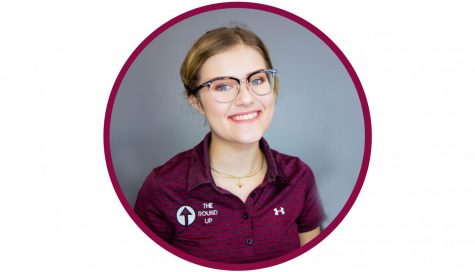 Jensen Stell, Staff Writer
Jensen Stell is a second-year staff writer for The Round Up. She began as a staff writer her freshman year at NMSU. She focuses her reporting on the arts...