'The Wolves' to launch 2019-2020 NMSU Theatre season
Hang on for a minute...we're trying to find some more stories you might like.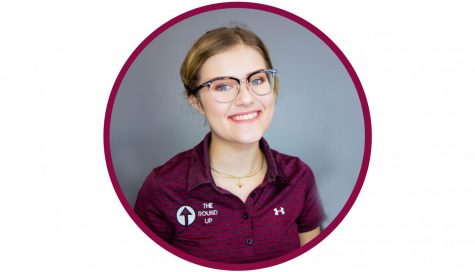 More stories from Jensen Stell
The New Mexico State University and American Southwest Theatre Company is kicking off their 2019-2020 show season with "The Wolves."
Written by Sarah DeLappe and first published in September 2016, "The Wolves" was a finalist for both Yale Drama Series Prize and the Pulitzer Prize in Drama in 2017.
"[This play is] physical. Concerned with the body, with women's bodies, not as eye candy or symbolic vessels but as muscular, dexterous, capable, contradictory and fallible individuals," DeLappe said in the preface to the script.
The play surrounds the trials and tribulations faced by the nine members of a high school girls' soccer team. With no setting other than an indoor soccer complex somewhere in suburbia, and characters only addressed as their jersey numbers, director Nichole Hamilton feels the piece is "very slice of life."
"[The audience is] kind of like, eavesdropping on these young women as they talk about their lives," Hamilton said.
The play takes place over the course of six weeks, and every scene takes place at Saturday morning practices before the undefeated team's matches.
The nine characters all have differing personalities and traits. As stated by Hamilton, the different characters portray a different archetype. This array of female characters can appeal to female audience members.
"You find these archetypes, and most of the women I talked to [who saw the play] look at them and go 'Oh, at some point in my life I was this number, or this number,'" Hamilton said.
She described the blending of such diverse personalities as "a woman broken up into nine characters."
"There's a reason [The Wolves] is their team name and not something else. [It's] the idea of the pack," Hamilton said.
While the play is about a team, the varying members of the cast had to come together as a team as well.
A soccer coach came to rehearsals to do drills with the cast for upwards of two hours a day. The cast of "The Wolves" also attended an NMSU women's soccer match to further their character development.
NMSU junior and theatre second-year, Yasmine Jahangiri, plays number 11. She said the physical endurance was the hardest part about developing her character.
"Portraying an athlete means you need to perform like an athlete and have the same mannerisms," Jahangiri said.
Both Jahangiri and Hamilton said "The Wolves" is a very empowering performance piece for women — and that makes the show a must-see.
"It is a tale of navigating adolescences and politics, morals and friendship," Jahangiri said.
"The Wolves" will go up on Friday, Oct. 4 at 7:30p.m., Saturday Oct. 5 at 2:00 p.m. and 7:30 p.m. and Sunday Oct. 6 at 2:00 p.m. in the ASNMSU Center For The Arts on the corner of University Avenue and Espina Street. There will be a talk-back after Saturday's matinee show.

Hang on for a minute...we're trying to find some more stories you might like.
About the Writer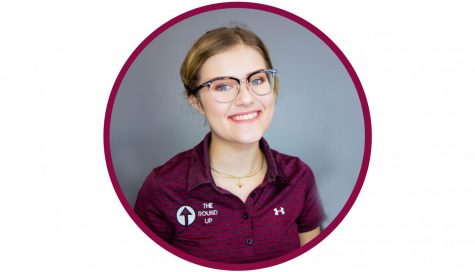 Jensen Stell, Staff Writer
Jensen Stell is a second-year staff writer for The Round Up. She began as a staff writer her freshman year at NMSU. She focuses her reporting on the arts...