NMSU and Las Cruces Police address 'Joker' threats, safety advisories
Hang on for a minute...we're trying to find some more stories you might like.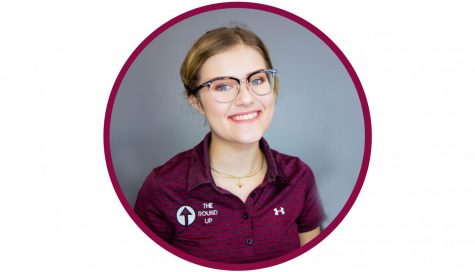 More stories from Jensen Stell
Warner Bros. And DC Films' newest movie "Joker" has been causing a stir in recent news and bringing questions regarding extreme violence to the forefront.
With headlines like "Joker Movie Too Violent For Kids, Alamo Drafthouse Warns Parents," and "'Joker' Hits Movie Theaters With Controversy and Extra Security," it's clear that the content of this particular movie isn't sitting well with certain movie-goers.
A recent Good Morning America segment discussed the film and noted the cautions the government and law enforcement advised. The U.S. Military alerted service members and first responders to be ready for any emergencies at movie theaters showing the movie.
"Army officials at Fort Sill, Oklahoma, are alerting soldiers about possible mass shootings at theaters showing the film," Good Morning America reported.
Serving as the origin story of DC's most notorious villain, the film depicts Arthur Fleck's — Joaquin Phoenix — descent into madness and villainy, leading him down the road to becoming The Joker.
Dan Trujillo, public information officer for the Las Cruces Police Department, said the problem is not necessarily the movie, but threats made online referencing the 2012 Aurora, Colorado shooting during a screening of the Batman movie, "The Dark Knight Rises." The connection between the two films being that The Joker appears as Batman's arch nemesis.
"Law enforcement personnel are concerned some individuals or groups – as terrible as it sounds – will use the Aurora shooting as inspiration to commit a similar act," Trujillo said.
According to New Mexico State University Police Department Deputy Chief Andy Bowen, the violent online threats do not just stem from violence portrayed in the film.
"I'm sure there's people out there that…might be intrigued to act out some of the things they see in the movie, sure," Bowen said. "But I think these are also the same people that already have some concerning behavior."
Both law enforcement officers agree that in the event of extremely violent acts, the main goals are removal of the threat and "protecting lives," as Bowen said.
While "Joker" is being portrayed as particularly violent, NMSU sophomore psychology major Mayra Janzen is of the opinion that the violence portrayed is purposeful and makes sense in the context of the movie.
"It was violent, but not too violent. I think the directors were trying to get a point across, and that point couldn't be made unless it was very straightforward," Janzen said.
NMSU junior David Tellez said he has seen "far more violent rated R films."
"I believe the reason this film is receiving the negativity that it is, is because it has to do with mental health and how, as a society, we turn a blind eye to the individuals with [these] disorder[s]," Tellez said.
In response to the controversy caused by the movie, lead actor Joaquin Phoenix said in the Good Morning America segment he thinks people having "strong reactions" to the movie is a good thing.
"It's really good when movies make us uncomfortable, or challenge us, or make us think differently. I think that's important to be challenged in that way," Phoenix said.
"Joker" is being screened at both Cineport 10 and Telshor 12 movie theaters in Las Cruces.

Hang on for a minute...we're trying to find some more stories you might like.
About the Writer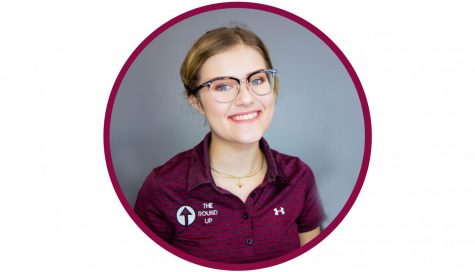 Jensen Stell, Staff Writer
Jensen Stell is a second-year staff writer for The Round Up. She began as a staff writer her freshman year at NMSU. She focuses her reporting on the arts...