NMSU to host 'Look Who's Dancing' competition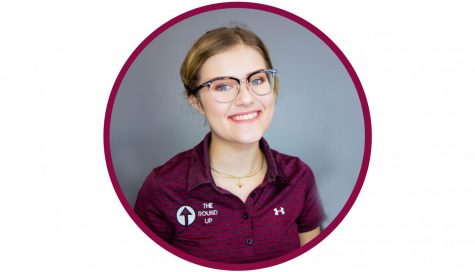 More stories from Jensen Stell
The New Mexico State University Dance Program and DanceSport Company will be presenting the 12th annual "Look Who's Dancing!" competition this Thursday, Oct. 17.
The goal of the competition is to spread the message that dancing does not only benefit physical health but is also good for the community. Look Who's Dancing also raises funds via ticket admission and donations for NMSU Dance to travel and compete in competitions.
According to a recent Facebook post from the event's page, 5% of ticket sales will be used for dance scholarships.
Ray Backlund, Program Director for NMSU Dance, said traveling and competing is important for "bring[ing] notoriety and diversity to the face of the university."
"With a program as successful as DanceSport [that] has been at these different out-of-state events, it develops positive relationships with other college programs around the country and lets not only New Mexico know we exist, but the rest of the country," Backlund said.
Members of DanceSport have partnered with Las Cruces celebrities including NMSU Chancellor Dan Arvizu's wife Sheryl Arvizu and New Mexico State Police Officer Moises Mascorro to perform in the Look Who's Dancing competition. The couples have been practicing since August.
Backlund said the notable contestants are chosen based upon their contributions to the Las Cruces community, as well as their ability to be good fundraisers.
"[The celebrities] are out doing great things in the Las Cruces area and love to promote worthwhile programs that help raise the awareness of those who need financial support," Backlund said.
The competition consists of two different types of dancing. Every couple will perform the Waltz and their choice of either the Hustle, the Merengue, the Mambo, Quickstep or Swing.
Awards Up for Grabs
First, second and third place Mirror Ball trophies will go to the three highest-scoring couples. Judges will score couples on artistic and technical skill. The judges will also pick the most entertaining couple for the Entertainment Award.
Additionally, audience members will cast cash votes for the People's Choice Award. In order to vote, cash can be dropped into designated bins at the competition, where one dollar is equivalent to one vote. Votes can also be cast ahead of time by sending checks or money orders to Kinesiology and Dance department. The couple with the most money wins.
"Programs like Look Who's Dancing build a feeling of community and pride for an entire region because we connect programs like dance and the university to its surrounding community," Backlund said. "We are so grateful for all of these wonderful people who give so much of their time and financial means to edify this community."
"Look Who's Dancing!" will be held Thursday, Oct. 17 at the Pan American Center. Tickets are $20 for adults, $15 for senior citizens and students, and $6 for children under 12. Tickets are available for purchase from any contestant, NMSU Dance student, the Pan American Ticket Office or the NMSU Dance Program Office.
About the Writer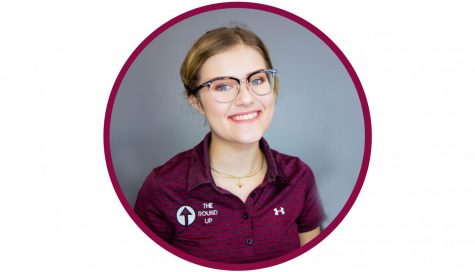 Jensen Stell, Staff Writer
Jensen Stell is a second-year staff writer for The Round Up. She began as a staff writer her freshman year at NMSU. She focuses her reporting on the arts...