Late goal by Pacheco propels Aggies to first WAC win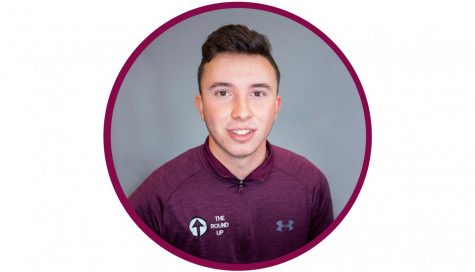 More stories from Anthony McKenna
The New Mexico State women's soccer team came out and shocked the the WAC Friday afternoon, taking down CSU Bakersfield 1-0 in overtime for a much needed first conference win of the season, ending what was a nine game losing streak.
NM State defender Annalise Pacheco was at the right place at the right time for the Aggies in the 95' — sliding the ball into the back of the net off of a ricochet off the post to secure the golden goal for head coach Rob Baarts' squad
"When that opportunity comes, someone's got to step up and win it for us, and some things just go your way." Baarts said. "It hasn't sunk in yet, we put so much energy into this and I think to finally get [a win] it's kind of odd.
"We've been so close so many times, and just got it yanked away. I just want the girls to understand what it feels like, and that will make them work harder to make sure they feel it again."
In a physical game yet again, a total of 30 fouls and two yellow cards seemed to fuel the fire for the win-hungry squad.
"[CSUB] is very athletic, they work extremely hard. I like how they play," Baarts said. "They play ferociously, and attack balls. The more teams we play like that, we learn to compete like that. Even though we got the win, we learned how to compete hard."
In the first 45 minutes, true back-and-forth gameplay gave neither side an advantage going into the break. CSUB managed to double the amount of Aggie shots, but that was only six, with both team's defenses showing out.
"It was a decent, hard working performance in the first half. We solved a few tactical things in the midfield which allowed us to win balls down field and start attacking," Baarts said. "In the first half, we were a little bit more, sitting too much, and we solved that at halftime."
A rifled shot from CSUB's Giselle Michel to open up the second half looked sure to be in, but it ticked right over the cross bar, keeping the game scoreless well into the second half.
A beautiful take on by Eliudth Gonzalez in the 73' was NM State's best opportunity in regular time, with the Aggie forward laying a beaut to Sarah Trent, but Trent's shot was saved in the bottom right corner by CSUB goalkeeper Andrea Neves.
From that point in the game, the whole energy shifted to a back-and-forth, up-and-down battle with neither team able to break duck until the overtime period.
With their backs against the wall, the Aggies improve to 2-11-2 overall and 1-4 in WAC, keeping their chances of securing a spot in the conference tournament alive.
NM State will have a golden opportunity to build on the win when they take on a winless Chicago State in Chicago on Saturday.
About the Writer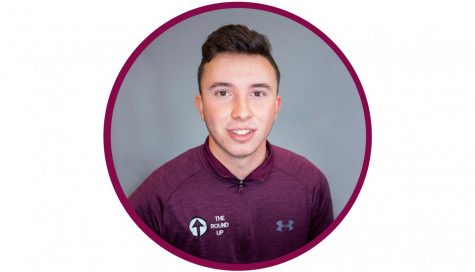 Anthony McKenna, Sports Writer
Anthony McKenna was born in Las Cruces, New Mexico. After living in multiple locations around the Southwest, Anthony decided to transfer to New Mexico...