NMSU Theatre Arts to present 'Tomás and the Library Lady'
Hang on for a minute...we're trying to find some more stories you might like.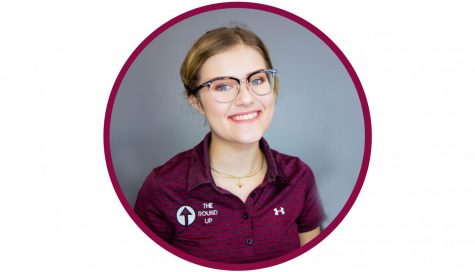 More stories from Jensen Stell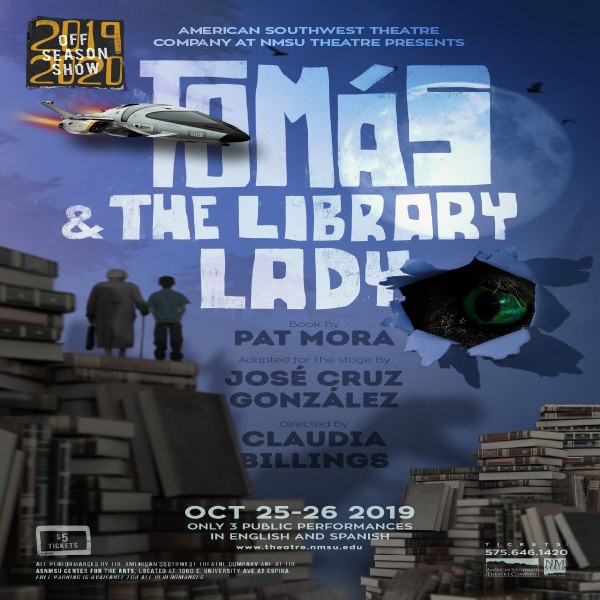 The New Mexico State University Theatre and American Southwest Theatre Company are presenting their bi-annual children's show, Tomás and The Library Lady, Oct. 25 and 26.
Based on a true story, Tomás and The Library Lady tells the story of a nine-year-old Tomás Rivera, the son of Mexican migrant workers who move from Texas to Iowa to work in corn fields in the summer of 1945. In town, Tomás finds the library, where he bonds with the librarian.
Through this bond, Tomás is able to take his education into his own hands and develops a lifetime love of reading and writing. By 1969, Tomás Rivera obtained a PhD in Romance Languages and Literature from the University of Oklahoma.
Rivera became the executive vice president at the University of Texas at El Paso in 1978. He is widely known for being the first Mexican-American Chancellor of the University of California, Riverside in 1979 until his death in 1984.
Adapted for the stage by José Cruz Gonzáles from the children's book of the same title, written by El Paso born and UTEP graduate Pat Mora, director Claudia Billings said the subject matter of the play is "very prevalent" right now.
"Dona Aña County has a population that needs whatever [literary exposure] we can get," Billings said.
The play is bilingual, shifting between Spanish and English in the lines and songs performed by the actors. NMSU junior Emilie Rasmussen, who plays The Library Lady and The Nightmare Teacher, said the bilingual element of the play presents struggles students still experience in 2019.
"We live in a bilingual community, and this is a bilingual play. It is specifically about an experience that many bilingual children go through, which is speaking one language at home and being plunged into an unfamiliar language at school," Rasmussen said.
NMSU senior who plays Tomás, Hugo De Billie, said Tomás and The Library Lady is a must-see production because it "shows the impact an education can have on one's life."
"This show brings awareness to families all over the southwest about education, culture, and the importance of family. Tomás teaches children the joy and imagination that truly does come from learning," Billie said.
Rasmussen added she believes the play is heartwarming, and how her first interaction with the story was very moving.
"The first time that I read through the script for this show, I cried. I was very touched by Tomás's journey, and the struggle that he and his family went through," Rasmussen said.
For three of the six showings of "Tomás," children from schools in Las Cruces and surrounding towns like Deming and Vado will be bussed to NMSU's main campus to see the show for no cost from Tuesday, Oct. 22 to Thursday, Oct. 24. Both show times will be at 10 a.m.
Tomás and The Library Lady will premiere for the public Friday Oct. 25 at 7:30 p.m. and Saturday Oct. 26 at 2 and 7:30 p.m. at the ASNMSU Center For The Arts located at 1000 East University Avenue. Tickets cost $5 for all attendees.
Hang on for a minute...we're trying to find some more stories you might like.
About the Contributors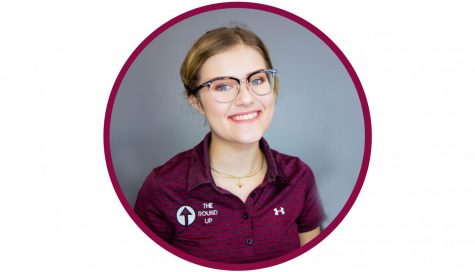 Jensen Stell, Staff Writer
Jensen Stell is a second-year staff writer for The Round Up. She began as a staff writer her freshman year at NMSU. She focuses her reporting on the arts...