Arvizu, Floros outline university goals in State of University address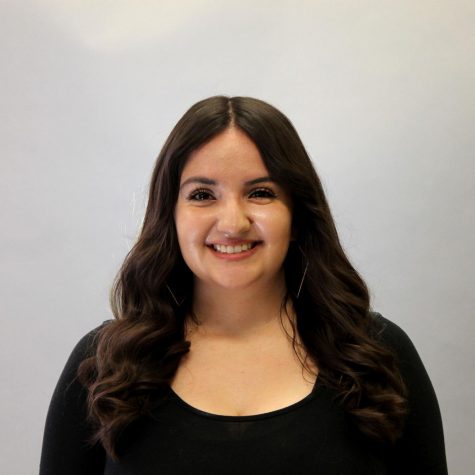 More stories from Aimee Ryan
New Mexico State University Chancellor Dan Arvizu and President John Floros highlighted goals they plan to achieve by 2025 during the State of the University address Oct. 14.
A key accomplishment of the past year as emphasized by President Floros the NMSU LEADS 2025 strategic plan. The NMSU community created plan is laid out in four different goals to improve the university.
"The strategic plan was put together by a lot of people. We started more than a year ago, we went out and we had 26 public sessions between Dan [Arvizu] and myself. We had more than 1300 people that provided comments and feedback—so this is your strategic plan, the one that the Regents approved in May," Floros said.
The four main goals of NMSU LEADS 2025 are to advance student success and social mobility, elevate research and creativity, amplify extension and outreach and build a robust university system.
Floros explained that the plan was designed to benefit the many parts of the university—its students and faculty, research developments and its presence in the community.
"We want to do right by our students. We want to help our students succeed. We want to help them move upward socially. We want to become one of the elite universities in terms of research, and we want you to be connected to our communities, our industry, development of the state and the region—and we want to do all of this by 2025," Floros said.
The first goal includes a large focus on student retention. Floros said that although student retention at NMSU has declined over the past decade, the current student population has stabilized since last fall. The Fall 2019 NMSU main campus population rings in at 14,926— whereas the student population last fall was 14,289 students.
NMSU administration noted they aim to reach 16,500 students by 2025.
In addition, LEADS 2025 plans to narrow the achievement gap between students at NMSU that receive the Pell grant and those that do not.
Floros said tuition and other expenses at NMSU have decreased in a 10-year span compared to other universities.
"We continue to become one of the least expensive universities not only in the region in the state, but nationally. If you look at those numbers, the net price—what the student actually pays to come to NMSU, and that includes all the expenses—tuition, fees, books, food, lodging, everything," Floros said. "We account for what the student pays and for what they get—the net price is actually lower today than it was 10 years ago."
In May 2019, the Board of Regents at New Mexico State University voted to increase tuition by 4% beginning in Fall 2019, which sets tuition and fees at $3,905 per semester for the 2019-2020 year for an in-state residency undergraduate student, for example.
Floros said the goal of this increase was to provide a 4% salary increase compensation to NMSU faculty. In addition to the tuition increase, money allocated from the state of New Mexico is also a source of the compensation.
According to administration, compensation is one of the ways that NMSU plans on improving benefits for faculty.
Arvizu added the necessity for setting high standards at NMSU moving forward.
"We [Floros and I] feel that if we don't set really high targets and aspirational goals, we will be destined to just do incremental things across the board—so we're looking at it in terms of swinging for the fences," Arvizu said.
Arvizu also summarized parts of what will define NMSU in the future.
"I think there are several different thruster areas that we will be focused on," Arvizu said. Logistics and manufacturing, commercial space flight, national security, creative media and things that go with it, health sciences and agriculture—and all of those are important I think elements of what we do at NMSU."
Leave a Comment
About the Contributors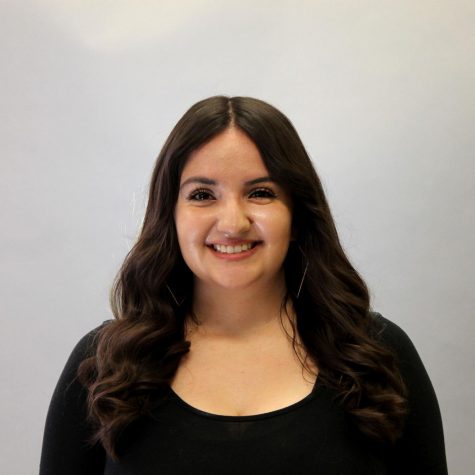 Aimee Ryan, Managing Editor
Aimee Ryan is a senior and Southern New Mexico native entering her fourth year at The Round Up and her first year as an editor. She worked as a staff writer...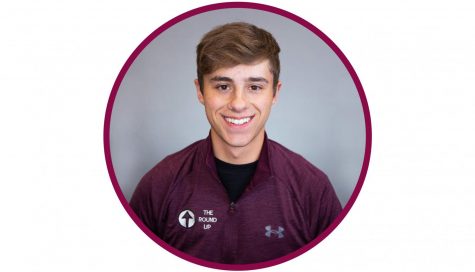 Shane Buchanan, Photographer
Shane Buchanan is a second year student at New Mexico State University. He is currently enrolled in the college of business, but pursuing a career in photography...