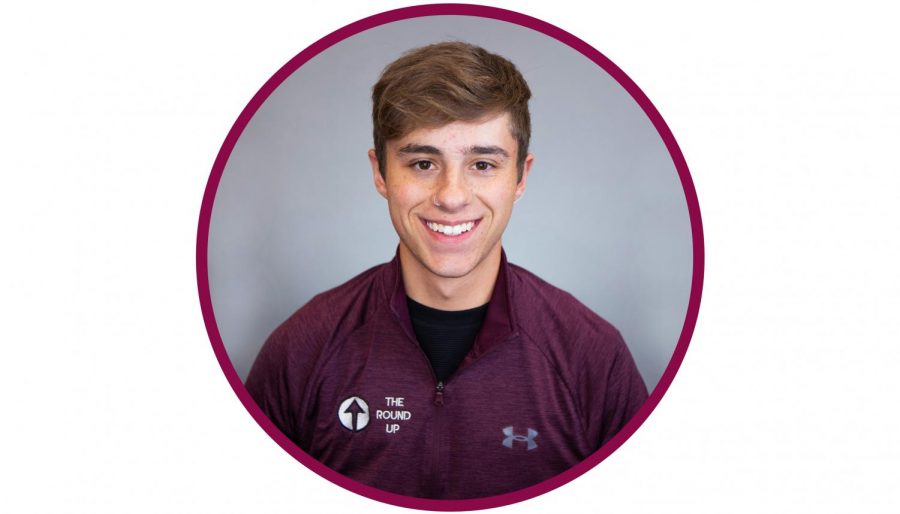 Shane Buchanan is a second year student at New Mexico State University. He is currently enrolled in the college of business, but pursuing a career in photography has always been his primary goal. He's been doing photography for about 4 years now, and it is without a doubt his favorite thing to do.
Shane was born in Albuquerque, New Mexico, but graduated from Centennial High School here in Las Cruces. He was enrolled in yearbook and multimedia classes throughout high school.
Shane has had lots of opportunities opened up to him because of photography, such as shooting with Organ Mountain Outfitters, shooting weddings and other promotional events. He was fortunate enough to be awarded a spot on "El Paso areas 12 best photographers." Shane is looking forward to this year with The Round Up, and is excited to create great content.
Shane Buchanan, Photographer
Apr 15, 2020

ASNMSU passes 2020–2021 General Appropriations Act; Urges NMSU Administration to increase graduate benefits

(Media)

Apr 03, 2020

ASNMSU spring election schedule changed due to COVID-19 pandemic

(Media)

Oct 22, 2019

Arvizu, Floros outline university goals in State of University address

(Media)

Aug 23, 2019

Juniper Hall Photo Gallery

(Story/Media)