Wrapping Up 2020 at The Round Up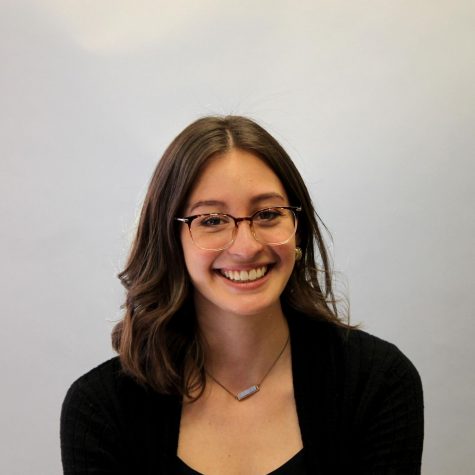 More stories from Alanna Herrera
We made it. Far from ordinary, fall 2020, as it was for most, was unlike any year faced before. In journalism, the unexpected is meant to be expected, and in a year like 2020, it became the new normal in some ways.
At The Round Up every new semester brings new and exciting challenges. It's par for the course when a bunch of 18-to-20-somethings with a knack for writing get together, trying to run a paper that serves at least 15,000 people. To picture this past semester, take that vision, make it virtual, and scoop in some newbies: a prodigy, an aspiring P.E. coach, a sports fanatic, a movie critic, an aspiring columnist, and two talented photographers. Add in a heaping of Microsoft Teams chats and updates, a sprinkle of zoom, a dash of technical difficulties, and top it off with weekly AmongUs games and you've got yourself a virtually functioning paper.
Truth be told, this year had obstacles I was afraid to face, but because of the people on this team, we didn't just work or merely function, we thrived. We leveled up our videos, we transformed our social media, we took pictures when there was nothing to take pictures of, and in a world where almost everything and nothing was happening simultaneously, we wrote. Most of all, though, we learned, grew and overcame. Our editor team learned how to give "hands-on" feedback remotely (figure that riddle out) and our writers became reporters, some with no previous journalism training, and some who still call it APA style (that's okay, we'll get there).
Beyond our little hub of journalists, many were reminded of how essential journalism really is. It goes beyond the weather and crime. Local reporting connects communities. A connection drastically important in a socially distant world. 2020 slingshotted us back to our true mission, to be The Voice of New Mexico State University.
From payment plan updates and campus restrictions to the latest squeak of sneakers on the court, we kept our readers in the know, and we will continue to do so. 2020 may have killed our print edition newspaper for the moment, but it would take more than a few zoom meetings and a pandemic to take down our publication. Thank you to all who stuck around for this wild semester, and we are more than happy to continue serving you.
P.S. To wrap up 2020, take a trip down memory lane with some of our top coverage:
Video by Megan Mollett, Marketing Coordinator
New Mexico Chile heads to space
Injuries loom as Aggie basketball continues to make history
Aggies throttle GCU in front of second biggest crowd in program history
NMSU Black Programs hosting events in honor of Black History Month
Jans, NM State clinch third-straight WAC regular season title with win over UTRGV
BRIEF: Three NM residents test presumptive positive for Coronavirus
BREAKING: Chancellor Arvizu announces two-week spring break
WAC cancels all competition for the remainder of the 2019-2020 athletic year
NMSU to move to online classes after two-week spring break
NMSU Board of Regents approve tuition hike for Fall semester
Huntley becomes latest Aggie drafted into NFL
Matthew Madrid, Tiffany Flores elected as ASNMSU president, vice president for 2020-2021 academic year
NMSU announces campus will reopen Monday, COVID-19 response team assembled
Photo Gallery: Saturday's Black Lives Matter protest
Hundreds gather for NMSU's first Juneteenth celebration
NMSU Arts and Sciences Dean condemns ICE ruling regarding international students
New Mexico State postpones all fall sports
NMSU student creates petition to lower tuition during pandemic
Computer science students develop app for COVID-19 contact tracing at NMSU
Hybrid, face-to-face classes may move online after Thanksgiving break
ASNMSU recognizes Society of Engineering Physics for PPE production
NMSU faculty raise questions about campus COVID-19 dashboard, untimely updates
Graduation committee seeks options for a COVID-safe commencement in spring
Students react to spring break cancellation
NMSU Athletic Department aid local brewery create first collegiate whiskey
Aggie basketball relocation costs prompts Donate-4-State initiative
Leave a Comment
About the Writer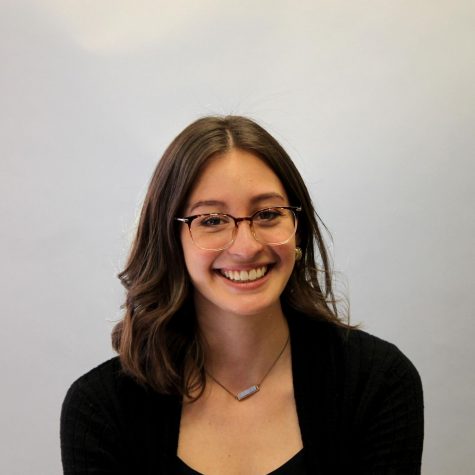 Alanna Herrera, Editor in Chief
Alanna Herrera is entering her fourth year at The Round Up, taking on her second year as Editor-in-Chief. She is a senior with a passion for storytelling...