Computer science students develop app for COVID-19 contact tracing at NMSU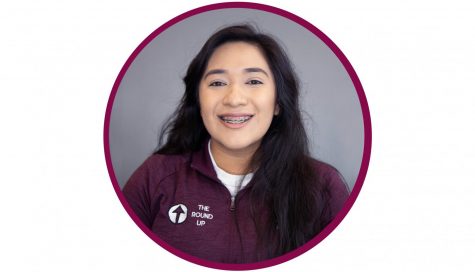 More stories from Victoria Del Toro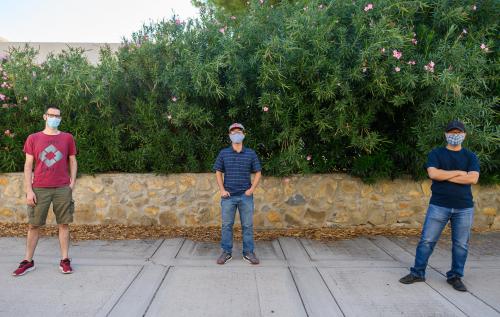 Three computer science students at New Mexico State University spent their summer developing a mobile device app titled Aggie-COVID-19 that launched on Aug. 1 to assist in the university's efforts of contract tracing amidst the COVID-19 pandemic.
Graduate student Thanh Nguyen, a creator of the app, said that Computer Science Department Head Son Tran and College of Arts and Science Dean Enrico Pontelli contacted him this summer about designing a system to trace the spread of COVID-19 at NMSU.
"We discussed and wanted to develop a complicated system that allow [us] to trace the contact of users inside NMSU campus with the only purpose to protect and provide warning as soon as possible to users who have close contact with the positive case," Nguyen said.
According to Nguyen, close contact with a positive case is defined as having been within less than six feet for at least 15 minutes.
If the app detects that a user has been around another person who was tested positive for at least three minutes, the app sends a push notification to the user that alerts them they've been around someone with a positive case. This information is also sent to the Aggie Health and Wellness Center, Nguyen said.
"After that, this system can help people to contact immediately to Aggie Health Center to do the next steps," Nguyen said.
While the app also offers self-check, self-registration and self-report tools, its main purpose is to collect location data from NMSU employees and students for contact tracing once users have given the app permission to do so.
The app uses GPS tacking and Wifi Access data to approximate the location of its users. Users have the option to disable these features and can also manually enter what locations they have entered on campus by selecting a building from a drop-down menu and entering a room number.
First-time app users are required to enter their name, NMSU email, Aggie ID and phone number.
Nguyen began developing the app in mid-June and provided the database, the back-end system, and the mobile application. Graduate student Fabio Tarvio was recruited by Nguyen to assist in the app's development and implemented the web tools that include self-check, self-registration and self-report onto the app.
Two personnel from NMSU Information Communication and Technologies developed and secured the server for the app and continue to maintain it.
Undergraduate Long Tran was asked to assist in the app development in July 14 and said the project benefits himself and the campus community.
"This was a great opportunity for me not only to help keep the NMSU community safe, but also to gain real experience in software development, so I decided to assist with the development," Tran said.
Behind the scenes, Tran works on the website used by the Aggie Health & Wellness Center to interact with the back-end services to do tasks like contact tracing, and to display the result of the tasks for the center. Tran is also the point of contact for any privacy concerns related to the app.
Nguyen and Tran said that although the app was developed for use at NMSU, their team has been working on developing another version of the app for students and employees at New Mexico Tech University.
The Aggie-COVID-19 app is currently available for iOS devices only and the development team is still working on making the app available for Android. The student developers said that app stores have strict review processes for publishing apps related to COVID-19.
View Comments (1)
About the Contributor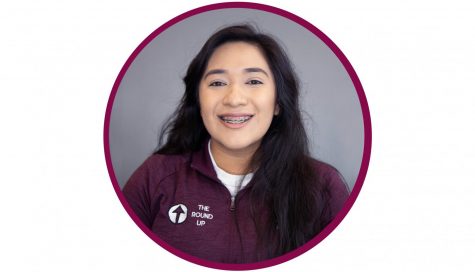 Victoria Del Toro, Staff Writer
Victoria Del Toro is attending her third year at New Mexico State, majoring in Animal Science with a minor in Equine. Her goal, after graduating with her...