ASNMSU Judiciary Branch offers to appeal campus parking tickets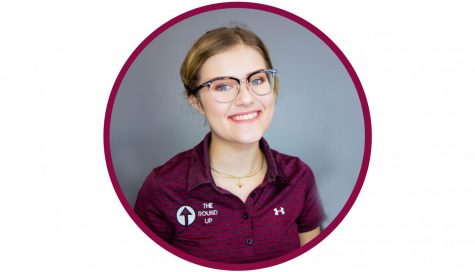 More stories from Jensen Stell
CORRECTION: This story has been updated to say "appeal tickets" rather than the previously published "waive tickets"
The Associated Students of New Mexico State University are offering to appeal parking tickets received on New Mexico State University's campus by contesting them in front of a panel of ASNMSU justices.
The program is being led by the ASNMSU Judiciary Branch. ASNMSU Chief Justice Diana Estala said the option to contest parking tickets in front of the justices has always been an option, but now they want greater emphasis on it.
"Students have always had [the] option of appealing their parking tickets. A lot of people don't really know [because all of the] information comes on the back of the ticket, but people usually don't read it," Estala said.
She went on to say parking ticket appeals were handled by ASNMSU in years past, and told ASNMSU President Evan Connor she was interested in creating a program similar to what used to be done.
"It was something that I was really interested in doing; Just being able to give students the opportunity to [contest tickets] because I feel like a lot of the time, they're somewhat scared to do it," she said. "But this is literally us, students, serving for the students. We're serving our purpose as an association too."
After receiving a parking ticket, a person has five days to log in to their NMSU parking account and register to appeal it. Those who receive a parking ticket on campus but are not in any way affiliated with the university have to go to the NMSU parking office and fill out paperwork.
Once at one of the four designated court dates of the semester, one would present their argument as to why their parking ticket should be dismissed in front of a panel of all five ASNMSU justices, Student Legal Aid and Advisor Karl Rysted, and possibly a member of NMSU's staff.
First year NMSU student Ivy Turner said she would contest a parking ticket "depend[ing] on the situation."
"If I truly think I don't deserve the ticket or there was a misunderstanding, I'll contest it. Since I already got a ticket…I'm very careful about where I park now," Turner said.
When asked if she felt having the option to challenge a parking ticket in a court-like setting was a positive option to have available, she responded with "Oh yeah, definitely."
"I'd be upset if they didn't offer [this option], especially if you got a ticket for a dumb reason," Turner said.
Associate Justice Ivan Sanchez said giving students the option to challenge parking tickets is not only a "utilization of [students'] services" on campus, but also a good research opportunity.
"I think it's beneficial for the students as well as the Auxiliary Services to see where they're going to go in the future as far as where [people] should park and where they should prioritize on making parking spots," Sanchez said. "So [the trials] are both beneficial for the students and to Auxiliary Services for research purposes."
ASNMSU will be holding parking ticket appeals Feb. 25, March 17, and April 14 and 28.
About the Writer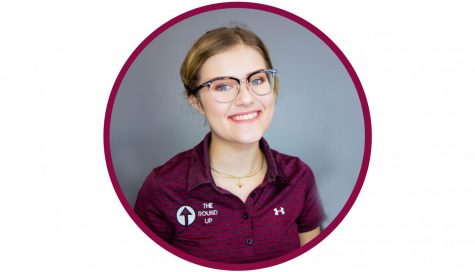 Jensen Stell, Staff Writer
Jensen Stell is a second-year staff writer for The Round Up. She began as a staff writer her freshman year at NMSU. She focuses her reporting on the arts...