ASNMSU passes 2020–2021 General Appropriations Act; Urges NMSU Administration to increase graduate benefits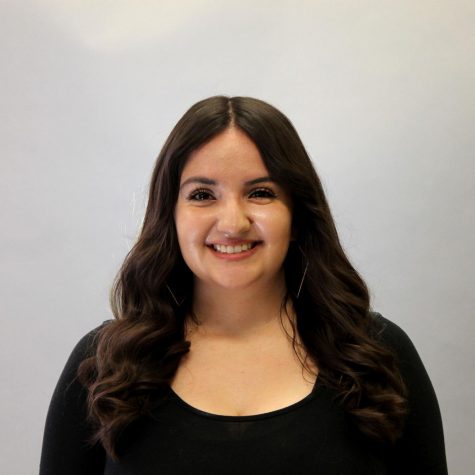 More stories from Aimee Ryan
The 63rd Senate of the Associated Students of New Mexico State University held its fourteenth general meeting of the 2019–2020 via Zoom, making it the first ASNMSU Senate meeting to be held through virtual means.
The General Appropriations Act (GAA) of 2020–2021 is otherwise known as Bills 167, 185 and 186—and Resolution 33 is a resolution that calls upon the NMSU administration to consider increasing the benefits for NMSU graduate students.
The General Appropriations Act of 2020–2021
The GAA of 2020–2021 outlines final appropriations passed by the 63rd ASNMSU Senate for the upcoming fiscal year for ASNMSU that will begin on July 1, 2020 and end on June 30, 2021.
Emily Beker, a senator from the College of Education, was the presenting author for the GAA during the meeting. Beker said that by making cuts to several line items that do not directly benefit students, she hopes student fees will benefit NMSU students.
"As the authoring senator, I would like students to know that this year we tried to cut out a lot of fluff that is in the GAA that doesn't directly benefit students. We want student fees to actually benefit students—not other entities or people," Beker told The Round Up.
Senator Beker said she hopes that NMSU students are further benefited by directing more funding into next year's events and promotional items.
Section 1 one of the GAA, also known as Bill 167, will appropriate a total of $961,852.14 from the ASNMSU Surplus account to various accounts within ASNMSU. Such accounts in this section include:
Executive

Activities

Community Outreach

Comptroller

Office Admin

i

strative

Chief Elections Officer

Governmental Affairs

Public Re

lations

ASNMSU Advisor

Supreme Court

S

ervices

Vice President

Senate

College Councils
During discussion of Bill 167, the senate debated about how much money the ASNMSU Chief Justice, an NMSU student, receives in a yearly stipend. The original version bill called for funding 65% of the student's tuition for one fall and spring semester through a stipend.
Senator Ehtesham Shareef requested an amendment of line 202—which included the proposal for appropriating 65% of tuition for the chief justice—to increasing the appropriation to 75%.
Shareef's reasoning for the amendment included encouraging more students to run for the position and to send the message that a chief justice position does not mean less than a senate position, whereas an ASNMSU senator receives a stipend for 75% of their yearly tuition.
Additional senators echoed this idea, while some senators as well as ASNMSU President Evan Conner said that 65% is enough for members of the judicial branch because these members find themselves looking for work to do during their scheduled working hours.
Shareef's amendment failed to pass, as 17 senators voted "no" for the amendment while 13 voted "yes."
In Section 2, otherwise known as Bill 185, appropriated a total of $119,000 between the Graduate Student Council and seven organizations deemed as diversity programs.
Listed diversity programs in Bill 185 include American Indian Programs, Black Programs, Chicano Programs, LGBT+ Resource Center, Greek Programs, International Programs and Military & Veterans Programs. These programs each received $10,500 with the exception of International Programs which received $12,000.
To provide an idea of how it is decided how much money is funded into different line items in the GAA, Beker explained that drafts of the GAA are worked on through several ASNMSU committees before the ASNMSU Senate amends and passes a final copy.
"A few committees see it prior to the senate seeing it—first Finance Board sees it, then Senate Budget sees it. Then we push it through ASNMSU Standing Committees twice before it hits the 'senate floor,'" Beker said. "I've been preparing and working with comptrollers since January with the help of the help of Comptroller Anthony Soto."
The senate spent approximately five hours discussing and amending lines in the GAA before all three sections were passed.
Resolution 33, Concerning the Goals of New Mexico State University Regarding Its Graduate Students
Resolution 33, which was passed by the ASNMSU Senate, "humbly requests" for NMSU administration to provide a formal statement that responds to concerns regarding tuition, health insurance and pay rates for graduate students at NMSU.
The resolution states that graduate students at NMSU are a "major portion of research labor, collection of data, and journal publication, hence making them an important part of the process for NMSU to reach R1 status and achieve the goals of NMSU LEADS 2025." It further states that graduate students are some of the most neglected bodies on the NMSU campus.
Shareef, the presenting senator, explained how much income graduate assistants at NMSU receive.
"The graduate students at the NMSU campus are really not paid well. They are paid $18,500, which after tuition cost falls down to $12,000, which falls below the poverty level a $13,300 according to the 2019 [US] Census.
Shareef also said that other R1 status universities receives benefits such as health insurance and tuition remission—benefits of which are not offered at NMSU—and that NMSU has yet to respond to such concerns.
Ashlerose Francia is an NMSU graduate student studying public administration and has been involved with a graduate student task force at NMSU is focused on providing graduate students with tuition remission.
In addition to mentioning that some R1 universities offer the two benefits, Francia said that NMSU should provide its graduate students with these tuition as a part of reaching an R1 status.
"New Mexico State University wants to reach an R1 status and they want to make us a major portion of the research labor, then they need to make us a priority as well," Francia said. "At a meeting last semester, they stated that graduate students need to put in more work to get us to that status, but we counter that we need to see an effort from the administration that we are also a priority."
Leave a Comment
About the Contributors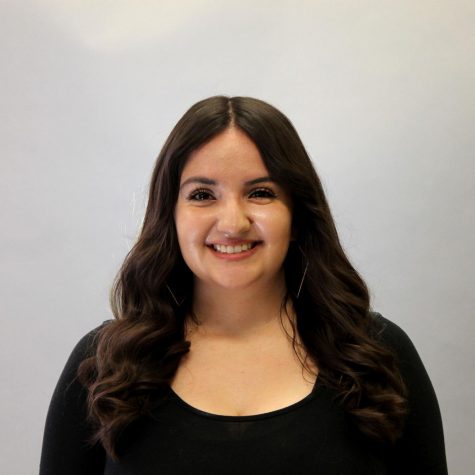 Aimee Ryan, Managing Editor
Aimee Ryan is a senior and Southern New Mexico native entering her fourth year at The Round Up and her first year as an editor. She worked as a staff writer...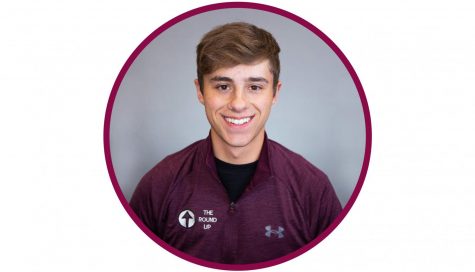 Shane Buchanan, Photographer
Shane Buchanan is a second year student at New Mexico State University. He is currently enrolled in the college of business, but pursuing a career in photography...