NMSU student radio station KRUX celebrates 30 years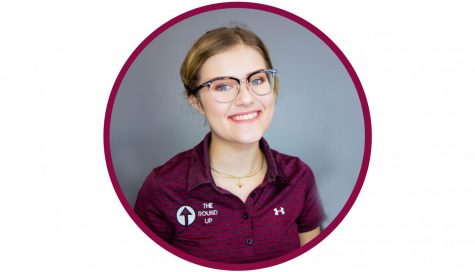 More stories from Jensen Stell
New Mexico State University's student run radio station, KRUX-FM, is celebrating 30 years of being on air this month.
Initially known as KNMS in 1974, the station moved from Milton Hall to the newly built Corbett Center Student Union Building. According to the KRUX website, the new station cost KNMS and The Associated Students of New Mexico State University $6,000– roughly what would cost $31,000 today.
KNMS was a closed-circuit radio station, meaning the station could only be accessed through the dormitories on NMSU's main campus and Las Cruces cable.
Fifteen years later, the Federal Communications Commission gave KNMS permission to broadcast as a non-commercial station meaning they could reach as far as El Paso, Texas. With this huge change and larger outreach, KRUX-FM was born in 1989.
Moving to FM radio was a "big move" for KRUX, General Manager Josiah Armstrong said.
"[Becoming an FM station] was showing that we're more than just this little student project…and we can be reached throughout the city," Armstrong said.
Thirty years later, KRUX is still going strong by airing a diverse array of music and a variety of student hosted shows.
"Thirty years of KRUX represents a continuing love of students and student content," Armstrong said.
Since college radio is notorious for playing music that isn't on mainstream radio, Armstrong described the broad range of content as "a start for students."
"We're looking for new things from artists that you may never hear, artists who are truly getting their start…any student can hopefully come in, get a show and get experience talking on air," Armstrong said.
NMSU junior and KRUX Programming Director, Myra Rommes, said the dynamic of KRUX has changed dramatically over the years.
"The music industry changes every day, things just keep being new, and that's why our slogan is 'Bringing You The New', because we mold with whatever's happening," Rommes said.
The first song KRUX played on air was by The Ramones. Today, there are a number of genres aired and different themed shows, like 'All That Jazz' hosted by Lidia Cervantes and Gem Moran's show, 'The Woogie.'
"Since I started [working at KRUX] we've moved from [airing] just rock music, to a broader stance on where our music is. In just the span of three years we've changed genres a lot," Rommes said.
According to Rommes, KRUX isn't just celebrating thirty years of being on air, but also "the community that we have made."
"The crux of KRUX is that we want to create a community within the [Las Cruces] community for local artists and those who celebrate those artists," Rommes said.
The KRUX 30th Birthday Bash will be held on Wednesday, Oct. 23 at Barnes and Noble on 1400 East University from 7-10 PM. There will be food, a birthday cake, goodie bags and local bands like Soft Sweater, Counterplay and The Luke Michaels Band will be performing.
About the Writer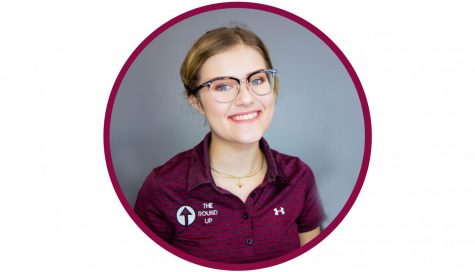 Jensen Stell, Staff Writer
Jensen Stell is a second-year staff writer for The Round Up. She began as a staff writer her freshman year at NMSU. She focuses her reporting on the arts...