NM State hopes to use bye week to break through against Georgia Southern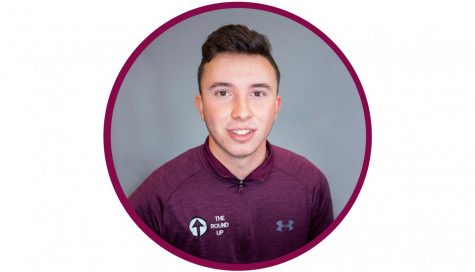 More stories from Anthony McKenna
The New Mexico State football team is set to take the field again after a bye week hiatus against the Georgia Southern Eagles in Statesboro this Saturday in what Las Cruces hopes to be the end of a season long losing streak for the Aggies.
An 0-7 start to the season isn't the plan for any program, but head coach Doug Martin believes that the bye week will be beneficial for the Aggies' efforts in getting off their current schneid.
"We had a good off week, we took a lot of time to really get healed up… I thought they handled it very well, they came back Thursday and had a really good practice. Thought we had a lot more energy than what we'd had [lately]."
Turnovers have remained the headlining issue for Martin's squad, who come into this weekend's matchup with the second most in the nation at 19. After an improved performance from quarterback Josh Adkins — who tossed for 263 yards, 3 touchdowns and just one pick against Central Michigan prior to the open week — the Aggies look to continue the trending in the right direction against a Georgia Southern group who have allowed over 31 points per game while generating just eight turnovers.
"We just went back to fundamentals… blocking, tackling, taking care of the ball," head coach Doug Martin said. "You can chase all sorts of ghosts about why we've struggled this year and it all comes down to turnover margin, that is the single dynamic where we've shot ourselves in the foot."
Georgia Southern heads into the game with a full head of steam following to their two-week win streak, after beating Coastal Carolina and South Alabama in back-to-back multiple low-scoring overtime contests.
"Both defenses dominated the game, you know they did play in rain and those types of things…both played really well," Martin said.
The Eagles, like the Aggies, have had their fair share of money games early season, falling to current No. 2 LSU in the first week of the season and nearly pulling off the upset against the undefeated No. 17 Minnesota. GS has been able to respond with a strong start in conference play for what looks to be a highly competitive Sun Belt this year.
"Georgia Southern won ten games last year, won a bowl game. [They're a] perennial power," Martin said. "They put a lot into their football program. We're certainly looking forward to it."
Offensively, Georgia Southern has one of the premiere running games in the FBS — rushing for over 230 yards a game with six different players having over 150 yards on the season.
"We've played that triple-option style of offense several times, their coordinator was UNM's coordinator before, too, so we go all the way back to that with them," Martin said. "The best thing they have is team speed. They're real athletic."
NM State takes the field at Allen E. Paulson Stadium in Statesboro Saturday at 1 p.m., with the live broadcast available for streaming on ESPN3.
The Eagles will be remembering the loss of freshman offensive lineman Jordan Wiggins, who died at the age of eighteen on Monday. Wiggins' cause of death was not released in time for report.
"Our sympathies to Georgia Southern. Obviously that's a really tough thing for any program to go through, so our hearts go out to that family and the program." Martin said.
About the Writer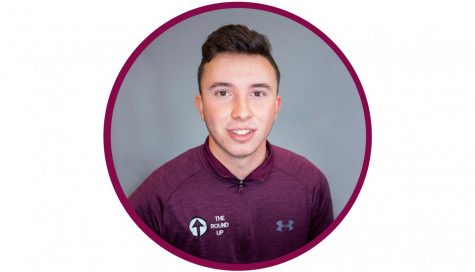 Anthony McKenna, Sports Writer
Anthony McKenna was born in Las Cruces, New Mexico. After living in multiple locations around the Southwest, Anthony decided to transfer to New Mexico...