Aggies improve to perfect 10-0 in WAC with win over Seattle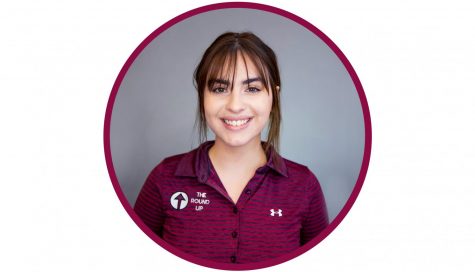 More stories from Mia Tontodonati
The New Mexico State volleyball team continued their WAC dominance, improving to 10-0 in conference play Saturday afternoon in their straight-set win over Seattle to complete the season sweep.
As soon as the game commenced, the Aggies (19-3, 10-0 WAC) made it clear they weren't allowing a blemish on that perfect WAC record. The squad led by almost double the Redhawks points the entire set and had a 68% hitting percentage leaving the Seattle in the dust and winning 25-16. As this is the second time the Aggies and Redhawks have faced off head coach, Mike Jordan believes his team has improved on a couple of things since their first meet up.
"I think we're, you know, at times passing the ball a little bit better, and I think our floor defense had gotten better. Those are two things I would point to," Jordan said.
The Aggies seemed to get a little too comfortable with their lead going into the second set. It was point for point most of the match, but a Savannah Davison kill, and a Block assist by Megan Hart and Brigette Lowe gave the squad the edge they needed to get back on track to win 25-16. As the game progressed, outside hitters such as Lowe, Davison, and Cat Kelly started showing some good looks, which in the end won the set for NMSU.
"Our outside hitters got going, and they did a really good job," Jordan said. "Our set location improved as the match went on, so those were good things."
In the third and final set, the Aggies started slow, trailing the Redhawks in the early stages, but a momentum stealing kill by Savannah Davison put the Aggies even at 12-12 and propelled them to the third set win. Cat Kelly wrapped things up with a four-point serve run.
A few of the younger players were incorporated in the second and third sets, such as Brenda Hernandez and Autumn Gentry, as Jordan thinks it is important to allow every player to build toward both the immediate and long term future.
"We tried to get a lot of people in the match when we could," Jordan said. "It was a little shaky at times with it, but its people working hard, and we want to give them opportunities when we can."
The Aggies will return to the hardwood in hopes of collecting another win on Oct. 28 for a matchup against California Baptist.
Leave a Comment
About the Writer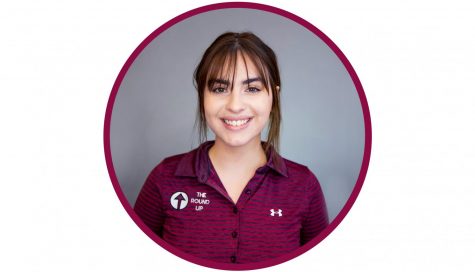 Mia Tontodonati, Sports Writer
Mia Tontodonati is in her freshman year and her first year at The Round Up. She attended Las Cruces High School and participated in Bulldawg Broadcast...