Hopi artists visit NMSU with lectures, workshops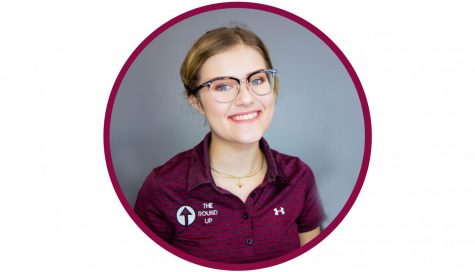 More stories from Jensen Stell
This past weekend, the New Mexico State University art department hosted workshops led by three Hopi artists; ceramicist Gwen Setalla, silversmith Gerald Lomaventema, and glassblower Ramson Lomatewama.
Setalla creates pottery from different traditional Hopi techniques taught to her by her mother. She works for Homolovi State Park, a site in Winslow, Arizona, preserving Hopi land and maintaining more than 300 Hopi archeological sites. She has also spoken at several institutions like the Museum of Northern Arizona and Fort Lewis College.
Lomaventema is a traditional style silversmith who learned overlay technique from innovative artists Paul Saufkie and Fred Kabotie. An award-winning jewelry maker, he also mentors young Hopi people in the overlay technique and provides a chance to learn about one's identity and culture.
Lomatewama is the first Hopi glassblower. He is also a jeweler, a poet, a teacher, and a traditional katsina doll carver. His work has been shown at the Santa Fe Indian Market and the San Diego Museum of Man Show. Lomatewama will be bringing his mobile glass blowing unit for hands-on and demonstrative workshops.
This series of workshops and lectures included a follow up project to Living In the Sacred Continuum, an exhibit of pottery crafted from 1100 AD to 1130 AD by the people of the Mimbres Valley and surrounding area.
Setalla, who was taught the ways of traditional Hopi pottery at the age of five, said in her artist lecture on Oct. 24 that NMSU is in possession of one of her mother's pieces.
"It's ironic that we went into the pottery collection [at NMSU] that was just recently acquired…I started to browse and I kept walking and walking, and I looked, and one of my mom's wedding vases [that she made] is in there," Setalla said.
Following her lecture where she described her upbringing on the Hopi reservation in Northeastern Arizona and her lifelong interactions with pottery, Setalla led workshops in a technique called hand-building on Oct. 24 and 25.
Hand-building is where bowls and other vessels are constructed by coils of clay being attached to pinch-pots created as the base. NMSU sophomore and ceramics student Ace John Gaprentina said the workshops were "empowering."
"I think people need to realize that [Native Americans] are real people right now making art and it's not a dead culture, it's very much alive," Gaprentina said.
Isabel Solorza, a freshman ceramics student at NMSU, said she thought the workshops and artist lectures were "very enlightening."
"I'm very grateful to have been able to talk to such a wonderful person and learn so much about something that showcases a culture in all of its beauty and functional means," Solorza said.
Setalla said her goal in doing lectures is not only to "educate the public" about the Hopi people, but also to teach the public the difference between traditional Hopi pottery and less traditional, more commercialized pottery.
"[I want to] inform those that don't know about Hopi pottery; the traditional aspects it and the commercial…and how to tell it apart. Also, educating the public about the Hopi people as to where we came from…Being involved in this project has actually fulfilled some dreams that I've always wanted to do by coming to visit some of the places my father talked about," Setalla said.
About the Contributors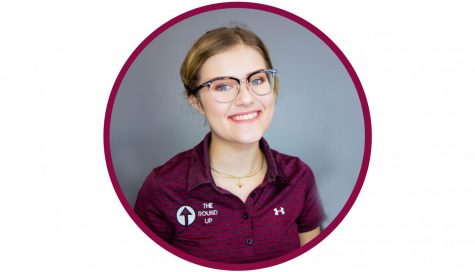 Jensen Stell, Staff Writer
Jensen Stell is a second-year staff writer for The Round Up. She began as a staff writer her freshman year at NMSU. She focuses her reporting on the arts...