NM State soccer hopes late season surge propels program forward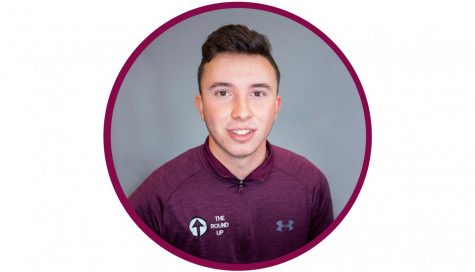 More stories from Anthony McKenna
With one more game guaranteed on the schedule, head women's soccer coach Rob Baarts and the squad take on UT-Rio Grande Valley for actual meaningful soccer down the stretch of the season — something the unlikely less than a month ago.
NM State sits at 3-12-2 overall after winning back-to-back conference games, upsetting CSU Bakersfield in a 1-0 home thriller and taking care of business on the road Chicago State 2-1 to end a nine game losing streak stretching back to Sept. 12.
The Aggies do not control their own destiny, as they'd need a CSU Bakersfield loss coupled with a win this Saturday against UTRGV (9-6-2, 3-3-1 WAC) to have any chance, but the unknown isn't discouraging NM State in any way, according to Baarts.
"We had our best session of the year today, it was feisty, it was heated, it was everything I've been hoping for two seasons now," Baarts said. "A win against UTRGV would be a massive win for us, a road win with a tough team would go a long ways… I'm only looking at UTRGV at this point."
Both teams managed to eek out a draw in home contests against UTEP earlier in the season, but since then, UTRGV has gone on to win all but two other home outings, so NM State will be walking into extra-hostile territory on Saturday.
"Over the season, [UTRGV] has done very well. They're athletic, they have a forward up top who's just a handful," Baarts said. "If we can shut her down, we've got a chance. They like to play, they're hard, they're not flashy… They have a solid back line."
The Vaqueros will be playing to lock a spot in the conference tourney, but NM State won't be as easy a matchup as the record disparity would imply.
"People can look at our record and say, they're the same team as last year, but people who have seen us play know we're not the same team. We're close in every game," Baarts said. "We now have the ability to impact other teams, whereas before we had to worry about the other team, they now have to worry about some of our players." Baarts said.
While not overlooking what's immediately in front of them, Baarts believes that this season — this push at the end especially — will only serve as a foundational building block toward the future, with a huge new class of what should be instant-contributors due to come in over the offseason.
"The group we have now has been awesome to get there, the group we have coming in will only add to that, we're going to be much more athletic," Baarts said. "The players we're trying to recruit understand how to compete, they have a new understanding coming in… You can't build it overnight."
The Aggies will have a chance to finish the season with a bang and stake a claim for postseason play when they hit the road to take on UTRGV in Edinburg this Saturday at 6 p.m. WAC Tournament play begins November 6 in Seattle, Washington.
About the Writer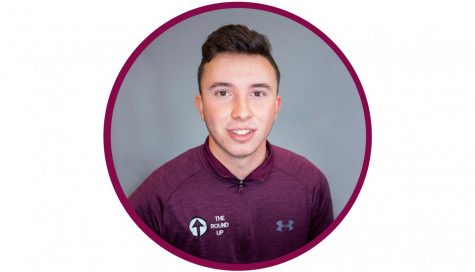 Anthony McKenna, Sports Writer
Anthony McKenna was born in Las Cruces, New Mexico. After living in multiple locations around the Southwest, Anthony decided to transfer to New Mexico...